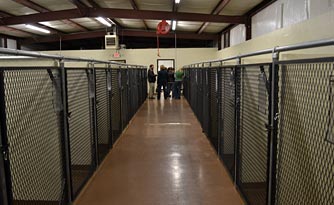 Pickens County Animal Shelter
Hours:
Tuesday- Friday:
12 noon – 5 pm,
will not accept incoming
animals after 4:30 pm.
Saturday: 11 am-3 pm,
will not accept incoming
animals after 1 pm.
Pickens County Animal Shelter
PHONE 706-253-8983
3563 Camp Rd ~ Jasper, GA 30143
www.pickensanimalshelter.com

Find your next pet at the Shelter.
Click the Facebook icon for the latest availalb.e
---
GENERAL INFORMATION
If your dog is brought to the shelter, the waiting period is 5 days with no chip or id tags and 10 days with id tags or chip. If you've lost your dog, please check with the shelter.
WISH LIST
Below is their wish list and also available at Amazon.com (link below)

Bleach
Odoban - Disinfectant (Home Depot)
Dawn Liquid Soap
Velocity Dryer
Grooming Aprons
Floor Cushions for Bathing Tubs
Dog Shampoo
Dog Deodorizing Spray
Tape Worm Medicine
Capstar Flea Tablets - all sizes (flea treatment)
Ear Flush
Kennels - Dog and Cat and Cardboard Cat Carriers
Hanging Bowls for Cat Cages (www.Petedge.com)
Toys - Dog & Cat, Scratching Posts, Cat Tree
Bedding - Small Plush Beds, Cat Caves & Blankets
Small litter boxes and poop scoop sets
Puppy Pads
Exercise Pens
Food - Puppy and Kitten, canned adult


Buy Wish List Items on Amazon.com
NEWS & PRESS RELEASES



Four Legged Love From Vinny (5/19/2015)
One Year Old Cattle Mix Dog
Here in Pickens County, citizens are stepping up to improve the quality of life for cats and dogs alike. The Pickens County Animal Shelter as well as ...



FELINES big and small, young and old, male and female, short and long hair (5/13/2015)
SPECIAL PRICING
The Pickens County Animal Shelter has been blessed with an overabundance of cats and kittens. You can choose the breed, color, personality, age, and ...



Four Legged Love From Portia (5/9/2015)
A one-year-old female terrier mix dog
Hi, I am Portia and I am looking for a new forever home. A lady who visits me here at the County Shelter says that I am "a real Brindle beaut...



Four Legged Love From Kendall (4/8/2015)
Female, hound-bulldog mix
I am Kendall and I need someone to foster me, crate train me, and give me lots of one-on-one attention until I am more self-assured. A tempora...



Four Legged Love From Roddie (3/24/2015)
Rhodesian ridgeback male dog
Hi, I am Roddie, a regal Rhodesian ridgeback. I am anxious to please with a sweet and loving personality. The lady who took my picture said I...



Raise the Roof-Cause for Paws (3/14/2015)

$2,500 raised for the Animal Shelter of Pickens Country from a yard sale/auction and vaccination clinic....



Four Legged Love From Jenny (1/22/2015)
Female Mixed Lab Dog
Hi, I am Jenny. I am proud of my good looks and walk with my tail really high. I have a beautiful red-brown coat, a white blaze on my chest a...



Four Legged Love From Dolly (12/9/2014)
Tricolor beagle mix female dog
Hello, my name is Dolly, a two year old 35 pound package of love and sweetness. I like kids and other dogs. I am well behaved and pretty too....



Donation Drop Boxes Around Town for Animal Shelter of Pickens County (12/9/2014)

Even though you're unable to adopt, you can help the animals of Pickens County by donating items from the Animal Shelter's wish list. Drop boxes are ...



Four Legged Love From Matilda (11/25/2014)
Finnish spitz mix, female dog
A tax deductible donation to Pickens Animal Rescue or Animal Shelter of Pickens County in someone's name would make a wonderful Christmas, birthday, a...
Support KnowPickens.com by utilizing our Advertisers that Support Us! Shop Pickens First!
Tell them you found them on KnowPickens.com


To make changes, add a photo/logo or enhance your listing with a link to website, more pictures,
more information, banner ads and more please email info@knowpickens.com.