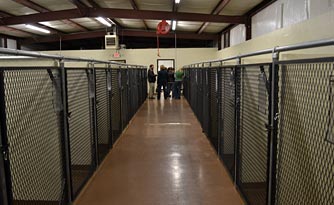 Pickens County Animal Shelter
Hours:
Tuesday- Friday:
12 noon – 5 pm,
will not accept incoming
animals after 4:30 pm.
Saturday: 11 am-3 pm,
will not accept incoming
animals after 1 pm.
Pickens County Animal Shelter
PHONE 706-253-8983
3563 Camp Rd
Jasper, GA 30143
www.pickensanimalshelter.com

Find your next pet at the Shelter.
Click the Facebook icon for the latest availalb.e
---
GENERAL INFORMATION
If your dog is brought to the shelter, the waiting period is 5 days with no chip or id tags and 10 days with id tags or chip. If you've lost your dog, please check with the shelter.
WISH LIST
Below is their wish list and also available at Amazon.com (link below)

Bleach
Odoban - Disinfectant (Home Depot)
Dawn Liquid Soap
Velocity Dryer
Grooming Aprons
Floor Cushions for Bathing Tubs
Dog Shampoo
Dog Deodorizing Spray
Tape Worm Medicine
Capstar Flea Tablets - all sizes (flea treatment)
Ear Flush
Kennels - Dog and Cat and Cardboard Cat Carriers
Hanging Bowls for Cat Cages (www.Petedge.com)
Toys - Dog & Cat, Scratching Posts, Cat Tree
Bedding - Small Plush Beds, Cat Caves & Blankets
Small litter boxes and poop scoop sets
Puppy Pads
Exercise Pens
Food - Puppy and Kitten, canned adult


Buy Wish List Items on Amazon.com
NEWS & PRESS RELEASES



Free Rex From The Animal Shelter (7/13/2016)

Rex has been incarcerated at overcrowded Pickens County Animal Shelter since January of this year. This 5 year old, 53 pound felon has proven to be...



Incomplete Life? Rusty is the Answer! (7/13/2016)

Does your married, home owner, 2.5 child life still feel incomplete? Do you miss the pitter patter of little feet? Are you the only pet free home o...



Senior Dogs, Sophie and Sackett, Looking For A Retirement Home (6/28/2016)

12-year-old senior Shephard mixes, Sophie and Sackett were living the Utopian dog's life. They grew up together, were house trained together, and were...



Pick Up Ernie on Your Way Home (6/10/2016)

Your wife called. She wants you to pick up Ernie on your way home tonight. Ernie is a fetching, 30 pound, neutered, brindle Labrador mix waiting fo...



Do You Have Room For Marie? (6/10/2016)

Little nub tailed Marie came to PCAS on April 19 testing positive for heart worms. Marie had very little hope of living a full happy life, but the goo...



Adopt Mutt for America (6/10/2016)

Are you a salt of the earth, fried chicken and apple pie eating, flag waving American? Would you opt for a bass boat over a yacht? Is your idea...



FREE LOVE (5/25/2016)

Donnie will be dispensing free love to the first qualified PCAS customer. Donnie is a handsome, 2 year old, neutered male with a life time of love ...



Single, Unemployed, Entertainer Seeks Long-term Roommate With Love Possibilities (5/20/2016)

Entertainment specialties include, but not limited to: impersonations, comedy performances, as well as breathtaking escape routines. Ideal roomie w...



Free Blue Heeler (4/28/2016)

Hi! My name is Ace and I was a Christmas pup born in 2011. I'm neutered and heartworm negative. I'm a chunky blue heeler. I'm housebroken and...



Visit Pickens County Animal Shelter and Fall in Love with Joan (4/21/2016)

Hi, my name is Joan. I was picked up by a good Samaritan because I had a leg injury. The nice people at the shelter paid for my vet bill and ...
Support KnowPickens.com by utilizing our Advertisers that Support Us! Shop Pickens First!
Tell them you found them on KnowPickens.com


To make changes, add a photo/logo or enhance your listing with a link to website, more pictures,
more information, banner ads and more please email info@knowpickens.com.