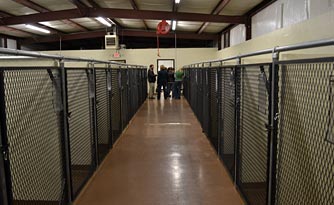 Pickens County Animal Shelter
Hours:
Tuesday- Friday:
12 noon – 5 pm,
will not accept incoming
animals after 4:30 pm.
Saturday: 11 am-3 pm,
will not accept incoming
animals after 1 pm.
Pickens County Animal Shelter
PHONE 706-253-8983
3563 Camp Rd
Jasper, GA 30143
www.pickensanimalshelter.com

Find your next pet at the Shelter.
Click the Facebook icon for the latest availalb.e
---
GENERAL INFORMATION
If your dog is brought to the shelter, the waiting period is 5 days with no chip or id tags and 10 days with id tags or chip. If you've lost your dog, please check with the shelter.
WISH LIST
Below is their wish list and also available at Amazon.com (link below)

Bleach
Odoban - Disinfectant (Home Depot)
Dawn Liquid Soap
Velocity Dryer
Grooming Aprons
Floor Cushions for Bathing Tubs
Dog Shampoo
Dog Deodorizing Spray
Tape Worm Medicine
Capstar Flea Tablets - all sizes (flea treatment)
Ear Flush
Kennels - Dog and Cat and Cardboard Cat Carriers
Hanging Bowls for Cat Cages (www.Petedge.com)
Toys - Dog & Cat, Scratching Posts, Cat Tree
Bedding - Small Plush Beds, Cat Caves & Blankets
Small litter boxes and poop scoop sets
Puppy Pads
Exercise Pens
Food - Puppy and Kitten, canned adult


Buy Wish List Items on Amazon.com
NEWS & PRESS RELEASES



Jack, the Listener (9/7/2016)

Need a special judgement free companion? No advice is needed, just a compassionate ear? Life can be laden with stress, strife, and sorrow. You need...



Zoya Never Met A Stranger (9/7/2016)

Fully vetted, 9 year old Zoya is a people pup who has never met a stranger. When Zoya is not spending quality time with her family she enjoys meet...



Meet the Real Mickey (9/7/2016)

Not a mouse created by Walt, but a professional child psychologist. Mickey's unique brand of face licking therapy is certain to rectify even today'...



Sweet Southern Girl Seeks Long-term Relationship (9/7/2016)

Maggie May is loyal, lovable, loves the outdoors, and knows the importance of family. She is 4 years old, 48 pounds, spayed, and heartworm negative...



Your Own Personal Dog Comedian (9/7/2016)

Young 40 pound Devon is a brindle Plott Hound. His breed has been long prized for its stamina and gameness. His ancestors were used for boar hunting i...



You Could Be Calling BINGO Every Day (9/7/2016)


ADOPTED


Nothing beats the thrill of yelling BINGO in a crowded hall. Everyone looks to see who the lucky winner is. They all wish they were you. Now th...



Dolly and Jake Need a Second Chance (9/7/2016)

These sweet angels were owner surrender because their parent went into a nursing home. Dolly is 12 years old and 57lbs. Jake is 3 years old and 58l...



Hailey and Ruffles are Vetted and Free of Charge to a Good Home (8/31/2016)

Hailey and Ruffles have never known the tenderness of human touch or the security of being loved. Hailey and Ruffles were rescued from severe negle...



Bella is American Craftsmanship (8/18/2016)
Please enjoy responsibly
5 years and 55 pounds of American craftsmanship have gone into creating Bella. Bella was crafted by nature using only the finest ingredients and ag...



Animal Shelter Receives Donations (8/1/2016)

The Pickens Animal Shelter recently received a generous donation from two sources. While they were in the process of giving there interior a facel...
Support KnowPickens.com by utilizing our Advertisers that Support Us! Shop Pickens First!
Tell them you found them on KnowPickens.com


To make changes, add a photo/logo or enhance your listing with a link to website, more pictures,
more information, banner ads and more please email info@knowpickens.com.