Venomous Snakes of Georgia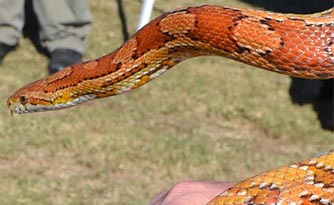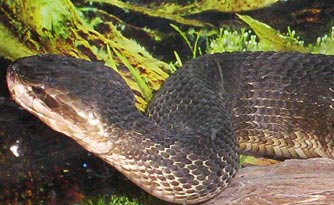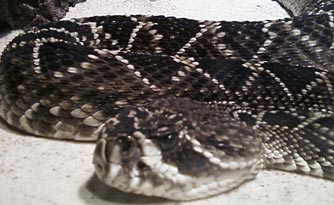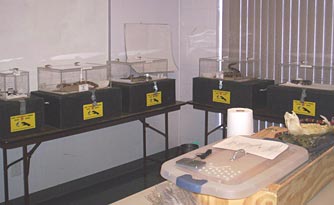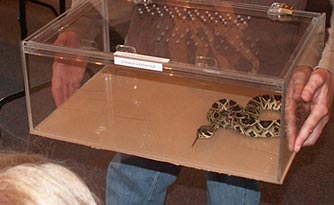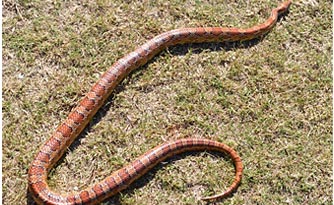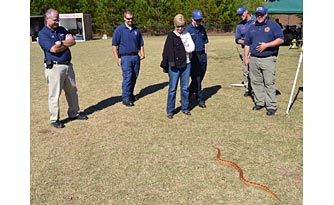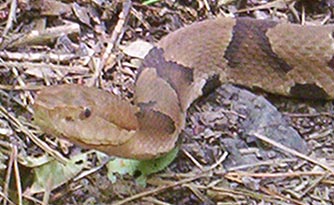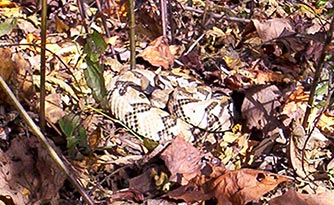 PHONE
770-479-0329 ofc
Alternate
404-574-3185 cell
Free Venomous Snake Removal for Cherokee and Pickens County fuel charge may apply elsewhere.


---
MORE INFORMATION
If you would like to receive FREE Snake Warnings and information for your area, please contact us at georgiavenomous@gmail.com and get added to our mailing list.


If you are a Public Safety Officer, Fire Fighter, EMT, Paramedic, Animal Control Officeer, Law Enforcement Officer, Park Ranger, Search and Rescue, CERT, First Responder, etc. and would be interested in hosting a Snake Safety Class we have been presenting "Envenomation Training" at cost for over ten years (donations accepted).

Each class is designed around your departments arena of public safety and factors in participant's medical knowledge and equipment. We present with LIVE venomous and non-venomous snakes. Below are some common discussion topics for a complete course outline:

Snake Identification - Reading Snake Behavior - Safe Removal and Handling - Most Common Mistakes Made - Scene/Field Safety - First Aid - Transporting Patients - Toxinology - Onset Times and Symptoms - Anti Venin - Protection "what works, what doesn't" - Crowd Control - Educating The Public - Strike Ranges - Contraindications - Breeding/Birthing Seasons - Envenomation Kits - and more.

Snake safety classes are based on demand and availability




NEWS & PRESS RELEASES



Spring is Here... and the Snakes (3/20/2016)

Most of Georgia's Snake population is in full gear now. Hungry looking for something to eat. On warm humid Spring nights expect lots of movement. ...



Georgia Snakes in the Fall (9/13/2015)

Fall in Georgia is a beautiful time. Being on the Southern end of the Appalachian Mountain range we are able to enjoy the changing color of leaves an...



Warmer Weather Brings Snake Activity (3/30/2015)
Six Venomous Snakes of Georgia Identified
With the warmer weather, and increased food supply Georgia's snake population will be active. Expect more human and snake encounters. The vast major...



What should you do if you find yourself inside a snakes strike zone? (10/20/2014)

This time of year many of our venomous species have given birth and the babies are reaching maturity enough so that they want to explore and leave the...



Fall Snake Baby 'BOOM' (9/16/2014)

Ok... not really a "BOOM" more of a "ping" but for some it may seem that way. Late Summer and early Fall is the time most of Georgia's Venomous Speci...



Copperhead or Not? (6/24/2014)
COPPERHEADS ARE NOT GIVING BIRTH NOW!!
A common Summer snake encounter is to find a snake basking. Basking is often done on a warm flat surface in an open area that has direct sunlight. M...



Spring Snake Warning (3/17/2014)

Spring is around the corner (...we hope!). This Georgia Winter has truly been one for the record books. What does this mean for our snake population...



Snake Winter Activity (1/13/2014)

This time of year in Georgia expect much less snake activity and movement and fewer Human / Snake encounters. Snake activity does NOT stop bu...



With Cooler Weather, Expect More Snake Activity of Warmer Days (10/9/2013)

Fall is upon us. This means many changes for Georgia's snake species. As cooler weather trickles down throughout the state expect more snake activit...



Summer Ends Birthing Begins (9/6/2013)

As Summer fades away many of Georgia's snake species may be giving birth. Impregnated in the late Spring / early Summer these snakes begin having bi...
Support KnowPickens.com by utilizing our Advertisers that Support Us! Shop Pickens First!
Tell them you found them on KnowPickens.com


To make changes, add a photo/logo or enhance your listing with a link to website, more pictures,
more information, banner ads and more please email info@knowpickens.com.