KnowPickens.com News & Press Releases

P.O. Box 1134 ~ Jasper, GA 30143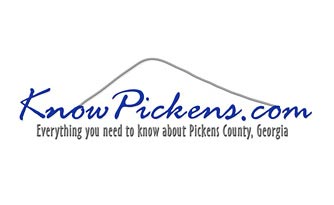 PHONE
706-692-1164
Alternate
678-315-0220
KnowPickens.com News & Press Releases
Hours:
24 Hours on the Internet
www.knowpickens.com





Email your news to info@knowpickens.com
---
MORE INFORMATION
Post your business News, Press Releases and Events on KnowPickens.com - Everything You Need to Know About Pickens County.

Email your news to info@knowpickens.com

The Press Releases below are those of interest that don't have a free listing on KnowPickens.com.
WE WANT YOUR NEWS
Email your news, press release, and events to
info@knowpickens.com
NEWS & PRESS RELEASES



Miss Georgia Marble Pageant (9/1/2017)

The 22nd Annual Miss Georgia Marble Pageant was hosted by Miss Pickens County & Miss Northeast Georgia. The pageant, in conjunction with the Georgia M...



Enlighten Group Formed To Encourage, Empower and Educate Women (8/10/2017)
First meeting Tuesday, August 15 with speaker Danita Clark Able
Enlighten was founded in May of 2017 in Jasper, Georgia by Michelle Kemp Roberson. Her passion of sharing and caring spurred the development of an org...



Pickens Back to School (8/1/2017)

Photos submitted by the community from the first day back to school in Pickens County on August 1, 2017. There is an increase in students from 2016. ...



CROSSFEST to be New 'Christian Festival' for North Georgia (7/17/2017)
Featuring Family-Friendly Fun, Live Music, Activity Stations for Children and Youth!
A Brand New FESTIVAL is being launched in North Georgia this coming Saturday, July 22nd in Lee Newton Park in Jasper. The event starts at 2:00 pm and...



Notice to Animal Lovers in Pickens County (7/10/2017)

Judy Moody, assistant director of the Pickens County Animal Shelter was fired in mid-June by our illustrious commissioner, Rob Jones. When she was hir...



Epic Day of Deals for Amazon Prime Members (7/10/2017)
Deals start July 10th at 9:00 p.m.
Amazon Prime members will have 30 hours to shop for the third annual Prime Day b...



Holistic Health Fair Is Coming To Jasper (5/31/2017)

What Is Holistic Healing? The purpose for the practice of holistic healing is wholeness, which includes natural healing therapies that treat...



Summer Fun to Know! (5/25/2017)
Camps, Public Pool, Summer Socials, VBS and more
Pickens County Schools are out for Summer! Below are some Summer Activities to KNOW:



Legacy of Caring The Marketplace Benefits Local Charities (5/17/2017)
May 19-20, 2017 at Big Canoe Chapel
The Legacy of Caring Marketplace held at Big Canoe Chapel on Friday, May 19, 9:00 AM to 5:00 PM, and on Saturday, May 20, 2017, 9:00 AM to 4:00 PM, is...



County Leaders Graduate From The Georgia Academy For Economic Development (5/11/2017)

The Board of the Georgia Academy for Economic Development announces Pickens County graduates from the 2017 Region 1 Multi-Day Training Program. Class...



<< Previous 1 2 3 4 5 6 7 8 9 10 11 12 13 14 15 16 17 18 19 20 21 22 23 24 25 26 27 28 29 30 31 32 33 34 35 36 37 38 39 40 41 42 43 44 45 More >>
Support KnowPickens.com by utilizing our Advertisers that Support Us! Shop Pickens First!
Tell them you found them on KnowPickens.com


To make changes, add a photo/logo or enhance your listing with a link to website, more pictures,
more information, banner ads and more please email info@knowpickens.com.