KnowPickens.com News & Press Releases

P.O. Box 1134 ~ Jasper, GA 30143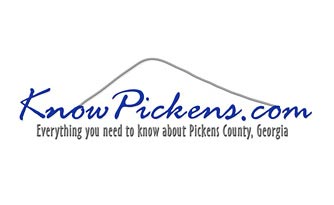 PHONE
706-692-1164
Alternate
678-315-0220
KnowPickens.com News & Press Releases
Hours:
24 Hours on the Internet
www.knowpickens.com





Email your news to info@knowpickens.com
---
GENERAL INFORMATION
Post your business News, Press Releases and Events on KnowPickens.com - Everything You Need to Know About Pickens County.
Email your news to
info@knowpickens.com
The Press Releases below are those of interest that don't have a free listing on KnowPickens.com.
WE WANT YOUR NEWS
Email your news, press release, and events to
info@knowpickens.com
NEWS & PRESS RELEASES



Church Closings Due to Inclement Weather (1/7/2017)

When publishing a closing announcement for Cool Springs Baptist Church on KnowPickens Facebook page, others were asked to publish their closing inform...



Second Convenience Store Burglary in a Week (12/28/2016)

Jasper Police Department Chief Greg Lovell urges citizens to be diligent in reporting suspicious activity and people after a second burglary in a week...



Are You Prepared for Winter Weather? (12/5/2016)
Pickens County Encourages Residents to Prepare during Winter Weather Preparedness Week Dec. 5-9
While many consider the snow and ice that accompanies the winter season to be scenic, people can forget that winter weather has the potential to devas...



Triple-Dog-Dare You Contest - Win Tickets to Three Holiday Productions (11/23/2016)
Contest ends November 25, 2016 at Noon
UPDATE: CONGRATULATIONS to Tara Thompson Gibson was chosen in a random drawing with 106 contestants. ======================================== "...



Holiday Market In Jasper (11/18/2016)

The annual Holiday Market & Friday Night Extravaganaza featured 80 vendors in 99 booths at Chattahoochee Technical College in Jasper, Georgia. The Fri...



EPD Declares Pickens at Drought Level 2 (11/17/2016)
Further restrictions on outdoor water use
Based on recommendations by the Georgia Environmental Protection Division (EPD), Gov. Nathan Deal approved a Level 2 Drought Response designation for ...



What Does A Mountain Of Cardboard Look Like? (11/16/2016)

Keep Pickens Beautiful would like to say thank you to all those who created this mountain of cardboard. The cardboard at Self Recycling Center, fille...



Have You Been Smelling SMOKE? (10/31/2016)
Georgia Forestry Commission Notice
With the current exceptional drought and extreme fire danger, large wildfires are burning throughout North Georgia. A smoky haze, especially in the mo...



Campfire Restriction in Place on Georgia Wildlife Management Areas (10/28/2016)

Until further notice, hunters and visitors to the WMAs named must refrain from building, maintaining, attending or using a fire or campfire (note: com...



Polls Open Tomorrow For Saturday Voting (10/28/2016)
Vote on October 29th from 9 am to 4pm at the Pickens County Board of Elections and Registration
On Saturday, October 29, 2016, the polls will be open in all 159 Georgia counties for individuals to cast their ballots early leading up to Election D...



<< Previous 1 2 3 4 5 6 7 8 9 10 11 12 13 14 15 16 17 18 19 20 21 22 23 24 25 26 27 28 29 30 31 32 33 34 35 36 37 38 39 40 41 42 43 More >>
Support KnowPickens.com by utilizing our Advertisers that Support Us! Shop Pickens First!
Tell them you found them on KnowPickens.com


To make changes, add a photo/logo or enhance your listing with a link to website, more pictures,
more information, banner ads and more please email info@knowpickens.com.