KnowPickens.com News & Press Releases

P.O. Box 1134 ~ Jasper, GA 30143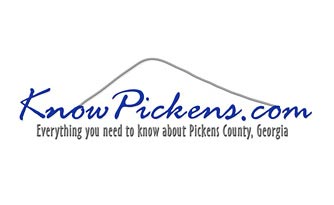 PHONE
706-692-1164
Alternate
678-315-0220
KnowPickens.com News & Press Releases
Hours:
24 Hours on the Internet
www.knowpickens.com





Email your news to info@knowpickens.com
---
MORE INFORMATION
Post your business News, Press Releases and Events on KnowPickens.com - Everything You Need to Know About Pickens County.

Email your news to info@knowpickens.com

The Press Releases below are those of interest that don't have a free listing on KnowPickens.com.
WE WANT YOUR NEWS
Email your news, press release, and events to
info@knowpickens.com
NEWS & PRESS RELEASES



Epic Day of Deals for Amazon Prime Members (7/10/2017)
Deals start July 10th at 9:00 p.m.
Amazon Prime members will have 30 hours to shop for the third annual Prime Day b...



Notice to Animal Lovers in Pickens County (7/10/2017)

Judy Moody, assistant director of the Pickens County Animal Shelter was fired in mid-June by our illustrious commissioner, Rob Jones. When she was hir...



Holistic Health Fair Is Coming To Jasper (5/31/2017)

What Is Holistic Healing? The purpose for the practice of holistic healing is wholeness, which includes natural healing therapies that treat...



Summer Fun to Know! (5/25/2017)
Camps, Public Pool, Summer Socials, VBS and more
Pickens County Schools are out for Summer! Below are some Summer Activities to KNOW:



Legacy of Caring The Marketplace Benefits Local Charities (5/17/2017)
May 19-20, 2017 at Big Canoe Chapel
The Legacy of Caring Marketplace held at Big Canoe Chapel on Friday, May 19, 9:00 AM to 5:00 PM, and on Saturday, May 20, 2017, 9:00 AM to 4:00 PM, is...



County Leaders Graduate From The Georgia Academy For Economic Development (5/11/2017)

The Board of the Georgia Academy for Economic Development announces Pickens County graduates from the 2017 Region 1 Multi-Day Training Program. Class...



Pickens Seniors For Change Town Hall Meeting (4/18/2017)

Pickens Seniors For Change, spearheaded by Lee Williamson, is seeking school tax exemptions for Senior Citizens. A Town Hall Meeting was held on Apri...



Local Team Georgia USA Wrestling State Champions Compete in Tennessee (4/11/2017)

Landon Poole and Isaiah Williams made the trip to Kingsport Tennessee this past weekend, April 7-9, to compete in the Amateur Athletic Union (AAU) Ele...



New Northside Hospital Cherokee To Host Open House April 22 (4/5/2017)

Northside Hospital Cherokee will welcome the community on Saturday, April 22 to tour its long-awaited replacement hospital. The event will be held ...



Local Author Releases Sixth Novel (4/1/2017)

Hank Hollensbe's sixth (modern) novel The Death Legacy is set in the mountains of north Georgia and the campus and neighborhood of Emory Univ...



<< Previous 1 2 3 4 5 6 7 8 9 10 11 12 13 14 15 16 17 18 19 20 21 22 23 24 25 26 27 28 29 30 31 32 33 34 35 36 37 38 39 40 41 42 43 44 45 More >>
Support KnowPickens.com by utilizing our Advertisers that Support Us! Shop Pickens First!
Tell them you found them on KnowPickens.com


To make changes, add a photo/logo or enhance your listing with a link to website, more pictures,
more information, banner ads and more please email info@knowpickens.com.