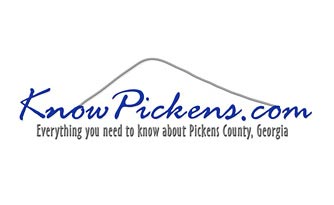 KnowPickens.com News & Press Releases
Hours:
24 Hours on the Internet
KnowPickens.com News & Press Releases
PHONE 706-692-1164
P.O. Box 1134 ~ Jasper, GA 30143
Alternate Phone
678-315-0220
www.knowpickens.com




Email your news to info@knowpickens.com
---
GENERAL INFORMATION
Post your business News, Press Releases and Events on KnowPickens.com - Everything You Need to Know About Pickens County.
Email your news to
info@knowpickens.com
The Press Releases below are those of interest that don't have a free listing on KnowPickens.com.
WE WANT YOUR NEWS
Email your news, press release, and events to
info@knowpickens.com
NEWS & PRESS RELEASES



Background Actors wanted for 'Mena' starring Tom Cruise (5/2/2015)
One scene planned in Jasper
"Mena", a Doug Liman film starring Tom Cruise, is looking for paid background actors. In the Jasper City Council meeting, it was announced that one sc...



Charles Fendley Re-elected to Georgia Transmission Corporation Board (4/28/2015)

(TUCKER, Ga.) - Charles R. Fendley of Jasper, Ga., was recently re-elected as chairman of the Georgia Transmission Corporation (GTC) Board of Director...



GA Tumble & Cheer celebrates 10th Anniversary!! (4/28/2015)

This has been a successful year for Owner, Lori Chancey Howard and her two GXA Allstar Teams! They recently traveled after winning a paid bid for US ...



Callahan Classic (4/22/2015)

20 Teams participated in the Callahan Classic, a benefit for Pickens County Fire Department employee Shane Callahan. Proceeds from the golf tournament...



On Earth Day, Show NASA How There's #NoPlaceLikeHome (4/21/2015)

This Earth Day, April 22, NASA is asking you to share pictures and video of your favorite places on Earth using social media – and tag them



Do you KNOW where to enjoy the OUTDOORS in Pickens County? (4/18/2015)
Featured in KnowPickens.com's eNewsletter
LET'S GO OUTSIDE... it's stopped raining!!! There are several ways to enjoy the great outdoors in Pickens County. Whether you want to enjoy a day at ...



Miracle Milk™ Stroll on May 2nd in Lee Newton Park (4/13/2015)

The Best for Babes® Foundation announces their second annual North American wide Miracle Milk™ Stroll . On May 2, 2015, thousands of parents, friends,...



Vintage Cars Cruise Through Pickens (3/27/2015)

If you happened to spot a long line of 20 beautiful old cars cruising through Pickens County last Saturday morning, it was the Alfa Romeo Owners Club ...



Top 15 Things You Need To Know! (3/25/2015)

1. Renovation for the new location for Dairy Queen is underway. It will be located beside Zaxby's in the building that was once Julee's (Kroger Shop...



Hwy 515 FCA Banquet (3/24/2015)

Hwy 515 FCA 6th Annual Banquet featured Steve Bartkowski as the Keynote Speaker. 515 FCA ministers to thirteen campuses in Towns, Union, Fannin, Gilm...



<< Previous 1 2 3 4 5 6 7 8 9 10 11 12 13 14 15 16 17 18 19 20 21 22 23 24 25 26 27 28 29 30 31 32 33 More >>
Support KnowPickens.com by utilizing our Advertisers that Support Us! Shop Pickens First!
Tell them you found them on KnowPickens.com


To make changes, add a photo/logo or enhance your listing with a link to website, more pictures,
more information, banner ads and more please email info@knowpickens.com.