KnowPickens.com News & Press Releases

P.O. Box 1134 ~ Jasper, GA 30143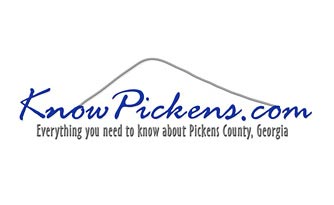 PHONE
706-692-1164
Alternate
678-315-0220
KnowPickens.com News & Press Releases
Hours:
24 Hours on the Internet
www.knowpickens.com





Email your news to info@knowpickens.com
---
MORE INFORMATION
Post your business News, Press Releases and Events on KnowPickens.com - Everything You Need to Know About Pickens County.

Email your news to info@knowpickens.com

The Press Releases below are those of interest that don't have a free listing on KnowPickens.com.
WE WANT YOUR NEWS
Email your news, press release, and events to
info@knowpickens.com
NEWS & PRESS RELEASES



Lonnie Waters Committee Chair For Friends of the NRA for Pickens County Area (2/7/2017)

Lonnie has accepted the Committee Chair for the Friends of the NRA for the Pickens County Area. By filling this chair be will also have a vote on the ...



PrepareAthon! Tornado Drill's This Week (2/7/2017)
Statewide drill will help reinforce tornado preparedness
The Georgia Emergency Management and Homeland Security Agency will hold a statewide PrepareAthon! tornado drill on Feb. 8, at 9 a.m. If there is a thr...



Pickens Basketball Faced Ridgeland at Home Friday Night (1/28/2017)
Nettes win; Dragons narrowly lose
Pickens High School Varsity Nettes and Dragons faced Ridgeland at home last night. The Nettes landed on top with score 49-42, and close one for the D...



A New Day and Program for Free Tax Preparation (1/26/2017)

The free tax preparation provided by AARP Tax-Aide will again take place at Pickens County Library this season on a new day, TUESDAY, from February 7t...



Weather Delays and Closings (1/9/2017)

Below are delays for Monday, January 9, 2017: - Pickens County Schools are closed for students and staff. - Pickens Mountain Education Charter H...



Church Closings Due to Inclement Weather (1/7/2017)

When publishing a closing announcement for Cool Springs Baptist Church on KnowPickens Facebook page, others were asked to publish their closing inform...



Second Convenience Store Burglary in a Week (12/28/2016)

Jasper Police Department Chief Greg Lovell urges citizens to be diligent in reporting suspicious activity and people after a second burglary in a week...



Are You Prepared for Winter Weather? (12/5/2016)
Pickens County Encourages Residents to Prepare during Winter Weather Preparedness Week Dec. 5-9
While many consider the snow and ice that accompanies the winter season to be scenic, people can forget that winter weather has the potential to devas...



Triple-Dog-Dare You Contest - Win Tickets to Three Holiday Productions (11/23/2016)
Contest ends November 25, 2016 at Noon
UPDATE: CONGRATULATIONS to Tara Thompson Gibson was chosen in a random drawing with 106 contestants. ======================================== "...



Holiday Market In Jasper (11/18/2016)

The annual Holiday Market & Friday Night Extravaganaza featured 80 vendors in 99 booths at Chattahoochee Technical College in Jasper, Georgia. The Fri...



<< Previous 1 2 3 4 5 6 7 8 9 10 11 12 13 14 15 16 17 18 19 20 21 22 23 24 25 26 27 28 29 30 31 32 33 34 35 36 37 38 39 40 41 42 43 44 45 More >>
Support KnowPickens.com by utilizing our Advertisers that Support Us! Shop Pickens First!
Tell them you found them on KnowPickens.com


To make changes, add a photo/logo or enhance your listing with a link to website, more pictures,
more information, banner ads and more please email info@knowpickens.com.