KnowPickens.com News & Press Releases

P.O. Box 1134 ~ Jasper, GA 30143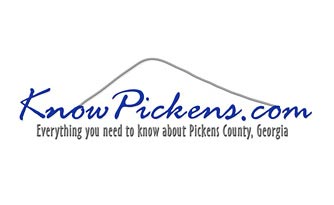 PHONE
706-692-1164
Alternate
678-315-0220
KnowPickens.com News & Press Releases
Hours:
24 Hours on the Internet
www.knowpickens.com





Email your news to info@knowpickens.com
---
MORE INFORMATION
Post your business News, Press Releases and Events on KnowPickens.com - Everything You Need to Know About Pickens County.

Email your news to info@knowpickens.com

The Press Releases below are those of interest that don't have a free listing on KnowPickens.com.
WE WANT YOUR NEWS
Email your news, press release, and events to
info@knowpickens.com
NEWS & PRESS RELEASES



NOTICE: Main Street Closed Saturday for Marble Festival Road Race and Parade (9/28/2016)

Expect delays this Saturday, October 1st for the Georgia Marble Festival Road Race and Parade on Main Street in Jasper. Road Race: South Main Stree...



Paws Be Good is Training Shelter Dogs To Care For Our Veterans (9/26/2016)
Temporary foster homes and donations needed
Our military veterans make sacrifices every day to protect our independence. Many of these brave men and women come home bearing invisible wounds su...



Please Refrain From Panic and 'A Run on the Pumps' (9/18/2016)

GEMA advised to please refrain from panic and "a run on the pumps" after a leak was discovered in the Colonial Pipeline (Line 1) that provides 7.8 RVP...



Pickens County Animal Shelter Stats (9/10/2016)

The dedicated staff and volunteers of the Pickens County Animal Shelter work tirelessly to rescue and rehome the unwanted pets of the county. Nowhe...



Antique Engine & Tractor Show (9/10/2016)

Annual free event presented by the Georgia Antique Engine Club. Photos and video of tractor parade....



Georgia EPD Declares Level 1 Drought Response, Encourages Water Conservation (9/9/2016)

Persistent dry conditions have prompted the Georgia Environmental Protection Division (EPD) to declare a Level 1 Drought Response in 53 counties. A L...



Every Student Succeeds Act (ESSA) Public Hearings (8/23/2016)

The Georgia Department of Education and State School Superintendent Richard Woods are urging anyone interested in the future of Georgia's public educa...



Interested in Scouting? (8/18/2016)
Attend the Adventure Quest, Episode 2, The Scout Awakens Event on August 27 in Canton, Ga.
The Boy Scouts of America Appalachian District, which serves all of Pickens County, is hosting a scouting event "Adventure Quest, Episode 2, The Scout...



Pickens Back To School (8/3/2016)
4,366 enrolled to date
Photos submitted from the first day of school for Pickens County School system. ...



Wildwood Christian Academy Closed (8/2/2016)

Due to numerous reasons, including the lowest enrollment numbers the school has experienced in six or seven years and a lack of new student enrollment...



<< Previous 1 2 3 4 5 6 7 8 9 10 11 12 13 14 15 16 17 18 19 20 21 22 23 24 25 26 27 28 29 30 31 32 33 34 35 36 37 38 39 40 41 42 43 44 45 More >>
Support KnowPickens.com by utilizing our Advertisers that Support Us! Shop Pickens First!
Tell them you found them on KnowPickens.com


To make changes, add a photo/logo or enhance your listing with a link to website, more pictures,
more information, banner ads and more please email info@knowpickens.com.