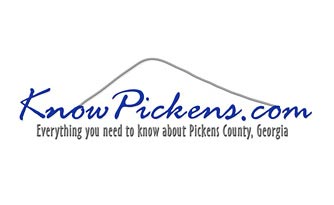 KnowPickens.com News & Press Releases
Hours:
24 Hours on the Internet
KnowPickens.com News & Press Releases
PHONE 706-692-1164
P.O. Box 1134
Jasper, GA 30143
Alternate
678-315-0220
www.knowpickens.com





Email your news to info@knowpickens.com
---
GENERAL INFORMATION
Post your business News, Press Releases and Events on KnowPickens.com - Everything You Need to Know About Pickens County.
Email your news to
info@knowpickens.com
The Press Releases below are those of interest that don't have a free listing on KnowPickens.com.
WE WANT YOUR NEWS
Email your news, press release, and events to
info@knowpickens.com
NEWS & PRESS RELEASES



Itís The Journey, Inc. Awards Nearly $45K to Northside Hospital Breast Cancer Program (4/5/2016)

In 2015, approximately 776 underinsured women received breast cancer screening and diagnostic services through the Northside Hospital Cancer Institute...



No April Fooling! It's Bear Time! (4/2/2016)
Video
No April Fooling! After the neighborhood dogs have been in a uproar all week, the reason is now clear (unlike the window). This week, the bear has...



Celebrate National Poetry Month with Two Books by Local Poet Jenny Kathleen Wilkie (4/1/2016)
Video of Jenny reading poem 'Evermore'
20 years ago, the Academy of American Poets designated April as National Po...



Pickens Community Garden Wants Your Leaves (3/30/2016)

Donate your unwanted leaves to the Pickens Community Garden, founded by Andy Kippenhan and Jan O'Kelley. The first garden is located between CARES For...



Easter Egg Hunts This Weekend (3/21/2016)

Below are Easter Egg Hunts that we 'know' about. Follow the link for more details. Friday, March 25



Williams Wins Back to Back State Titles (3/8/2016)

Local youth wrestler and Jasper Elementary school student Isaiah Williams wins his second straight Team Georgia Youth Wrestling state title this past ...



Owners of the Dogs Shot in Waleska Charged with County Ordinance Violations (2/29/2016)

On 27 January 2016 (previous story), two pit bull mix dogs were found shot...



Holiday Market Grant Recipients (2/23/2016)

Congratulations to the 2015 Holiday Market Grant Recipients. This year's event allowed for $6,000 to be distributed to 11 agencies in the north Georgi...



Weather Closings and Delays (2/10/2016)

The following are closed on Wednesday, February 10, 2016. Pickens County Government Offices Pickens County Schools Pickens County Superior Court ...



<< Previous 1 2 3 4 5 6 7 8 9 10 11 12 13 14 15 16 17 18 19 20 21 22 23 24 25 26 27 28 29 30 31 32 33 34 35 36 37 38 39 40 41 42 43 More >>
Support KnowPickens.com by utilizing our Advertisers that Support Us! Shop Pickens First!
Tell them you found them on KnowPickens.com


To make changes, add a photo/logo or enhance your listing with a link to website, more pictures,
more information, banner ads and more please email info@knowpickens.com.