KnowPickens.com News & Press Releases

P.O. Box 1134 ~ Jasper, GA 30143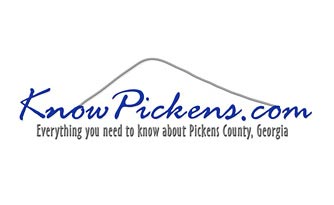 PHONE
706-692-1164
Alternate
678-315-0220
KnowPickens.com News & Press Releases
Hours:
24 Hours on the Internet
www.knowpickens.com





Email your news to info@knowpickens.com
---
GENERAL INFORMATION
Post your business News, Press Releases and Events on KnowPickens.com - Everything You Need to Know About Pickens County.
Email your news to
info@knowpickens.com
The Press Releases below are those of interest that don't have a free listing on KnowPickens.com.
WE WANT YOUR NEWS
Email your news, press release, and events to
info@knowpickens.com
NEWS & PRESS RELEASES



Williams Competes in Tennessee and Iowa (4/19/2016)

Local youth wrestler and Jasper elementary School student, Isaiah Williams has had a very busy April. On April 8-10 Isaiah and his Grindhouse Wrestli...



Hard Landing for Air Methods Helicopter at Piedmont Mountainside Hospital; No Injuries (4/15/2016)

UPDATE: Statement from Christina Brodsly, Air Methods Director of Corporate Communication "We can confirm that there was a hard landing in Jasper,...



April is 'Month of Service' for Appalachian Trail District Scouts (4/12/2016)

A Scout is Helpful. This is one of the seven Scout Laws and one that area Scouts take very seriously. As you are probably aware, the need ...



Georgia Mountains Auburn Alumni Club Picnic and Scholarship Dinner (4/6/2016)
Thursday, April 28 at The Veranda at The Clubhouse, Big Canoe
The Georgia Mountains Auburn Alumni Club will kick off the 2016 season with their Annual Picnic and Scholarship Dinner, Thursday, April 28, 6:00 p.m. ...



Itís The Journey, Inc. Awards Nearly $45K to Northside Hospital Breast Cancer Program (4/5/2016)

In 2015, approximately 776 underinsured women received breast cancer screening and diagnostic services through the Northside Hospital Cancer Institute...



No April Fooling! It's Bear Time! (4/2/2016)
Video
No April Fooling! After the neighborhood dogs have been in a uproar all week, the reason is now clear (unlike the window). This week, the bear has...



Celebrate National Poetry Month with Two Books by Local Poet Jenny Kathleen Wilkie (4/1/2016)
Video of Jenny reading poem 'Evermore'
20 years ago, the Academy of American Poets designated April as National Po...



Pickens Community Garden Wants Your Leaves (3/30/2016)

Donate your unwanted leaves to the Pickens Community Garden, founded by Andy Kippenhan and Jan O'Kelley. The first garden is located between CARES For...



Easter Egg Hunts This Weekend (3/21/2016)

Below are Easter Egg Hunts that we 'know' about. Follow the link for more details. Friday, March 25



<< Previous 1 2 3 4 5 6 7 8 9 10 11 12 13 14 15 16 17 18 19 20 21 22 23 24 25 26 27 28 29 30 31 32 33 34 35 36 37 38 39 40 41 42 43 More >>
Support KnowPickens.com by utilizing our Advertisers that Support Us! Shop Pickens First!
Tell them you found them on KnowPickens.com


To make changes, add a photo/logo or enhance your listing with a link to website, more pictures,
more information, banner ads and more please email info@knowpickens.com.