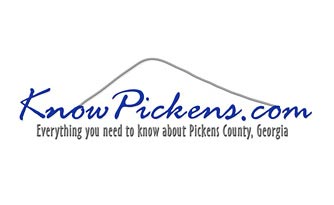 KnowPickens.com News & Press Releases
Hours:
24 Hours on the Internet
KnowPickens.com News & Press Releases
PHONE 706-692-1164
P.O. Box 1134
Jasper, GA 30143
Alternate
678-315-0220
www.knowpickens.com





Email your news to info@knowpickens.com
---
GENERAL INFORMATION
Post your business News, Press Releases and Events on KnowPickens.com - Everything You Need to Know About Pickens County.
Email your news to
info@knowpickens.com
The Press Releases below are those of interest that don't have a free listing on KnowPickens.com.
WE WANT YOUR NEWS
Email your news, press release, and events to
info@knowpickens.com
NEWS & PRESS RELEASES



Every Lunch Counts! (6/8/2015)

For a child who is hungry, every breakfast, every lunch, every dinner counts! MUST Ministries, in conjunction with True Vine Church, in Jasper, i...



GEORGIA DOT WANTS YOUR TWO CENTS IN THE ADDITION OF A PASSING LANE TO HIGHWAY 53 EAST OF JASPER IN PICKENS COUNTY (6/8/2015)
Public Encouraged to Attend Meeting on June 18th
A public information open house to discuss the Georgia DOT proposed project to add an eastbound passing lane to State Route (SR) 53 east of Jasper is ...



Cove Waterfall Masonic Meeting (5/23/2015)

The Fourth Annual Cove Waterfall Masonic Meeting & BBQ Fundraiser was held at the Cove Waterfall off Cove Road on May 22-23, 2015. Presented by Blain...



Georgia DOT Begins Asphalt Repair on Highway 53 Business in Pickens County (5/19/2015)

Georgia DOT advises motorists on State Route 53 Business in Pickens County that maintenance crews are set to begin today their work on repairing and d...



Kali Shay Quinton 5K (5/16/2015)

Kali Shay Quinton was a wonderful young woman who was taken too soon. She passed away on December 29, 2013 just hours after getting married at the Whe...



Georgia DOT Launches Yearlong Campaign to Reduce Roadway Fatalities (5/13/2015)
Drive Alert. Arrive Alive.
Transportation and law enforcement officials across Georgia today kicked off DriveAlert ArriveAlive, a year-long multi-agency campaign to call attenti...



GA XTREME Allstars Finish Their 10th Season With Eight First Place Wins (5/13/2015)

GA Tumble & Cheer's AllStar program currently finished their 10th season strong with eight 1st place wins, three 2nd place wins, one 3rd place and 2 f...



Creating Effective Feedback (5/13/2015)

One of several advantages to adopting a style of positive feedback over a much less respected approach of blunt, personal and in-your-face criticism...



Expect Detours Off Georgia Highways 372 and 5 Business in Ball Ground (5/12/2015)
Scheduled for May 20
The Georgia Department of Transportation (DOT) is advising motorists in Cherokee County of a detour off State Route (SR) 372/Gilmer Ferry Road in the ...



KnowPickens is Your Source for all Things SUMMER (5/11/2015)
Camps, VBS, and Summer Reading Dates
Be a summer-time ‪Know-It-All‬!!! Whether it is a day at the pool or the library, a week-long camp, or vacation Bible school, KnowPickens ...



<< Previous 1 2 3 4 5 6 7 8 9 10 11 12 13 14 15 16 17 18 19 20 21 22 23 24 25 26 27 28 29 30 31 32 33 34 35 36 37 38 More >>
Support KnowPickens.com by utilizing our Advertisers that Support Us! Shop Pickens First!
Tell them you found them on KnowPickens.com


To make changes, add a photo/logo or enhance your listing with a link to website, more pictures,
more information, banner ads and more please email info@knowpickens.com.