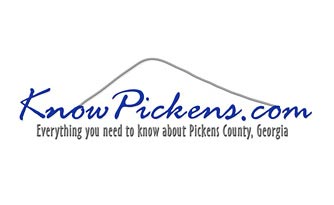 KnowPickens.com News & Press Releases
Hours:
24 Hours on the Internet
KnowPickens.com News & Press Releases
PHONE 706-692-1164
P.O. Box 1134
Jasper, GA 30143
Alternate
678-315-0220
www.knowpickens.com





Email your news to info@knowpickens.com
---
GENERAL INFORMATION
Post your business News, Press Releases and Events on KnowPickens.com - Everything You Need to Know About Pickens County.
Email your news to
info@knowpickens.com
The Press Releases below are those of interest that don't have a free listing on KnowPickens.com.
WE WANT YOUR NEWS
Email your news, press release, and events to
info@knowpickens.com
NEWS & PRESS RELEASES



Holiday Market Grant Recipients (2/23/2016)

Congratulations to the 2015 Holiday Market Grant Recipients. This year's event allowed for $6,000 to be distributed to 11 agencies in the north Georgi...



Weather Closings and Delays (2/10/2016)

The following are closed on Wednesday, February 10, 2016. Pickens County Government Offices Pickens County Schools Pickens County Superior Court ...



College Students Not U.S. Citizens Lost Appeal Against Board of Regents (2/1/2016)
OLVERA ET AL. V. UNIVERSITY SYSTEM OF GEORGIA'S BOARD OF REGENTS ET AL.
In a ruling today by the Supreme Court of Georgia, college students who are not U.S. citizens have lost their appeal of a Georgia Court of Appeals dec...



Dogs Shot and Killed Near Waleska (1/28/2016)
Cherokee County Marshal's Office asking public's help in identifying the perpetrator(s)
UPDATE (2/29/16): Owners of the Dogs Shot in Waleska Charged with County Ordin...



Billion-dollar jackpot: Powerball zooms to $1.4B (1/11/2016)

For the first time ever, a U.S. jackpot has reached the billion-dollar mark. The jackpot for Wednesday's Powerball has surged to a whopping $1.4 billi...



Public Meeting on Antioch Church Road & Hwy. 515 (1/4/2016)

Public meeting held in Talking Rock concerning the Georgia Department of Transportation's proposed plans for the installation of a Restricted Crossing...



Minor to Moderate Flooding in Pickens (12/24/2015)

Pickens County is currently working on several mud slides and some limited minor to moderate flooding, as well as helping several individuals with con...



Appalachian Trail District Boy Scouts and Cub Scouts Banquet (12/20/2015)

Recently, several adult leaders in Boy Scout Troops and Cub Scout Packs throughout Cherokee and Pickens counties were recognized for their dedication ...



Georgia DOT Wants Your Two Cents in its Planning for Improving the Intersection of Highway 515 and Antioch Church Road in Pickens County (12/10/2015)
Public Hearing Open House on December 15, 2015 from 5 to 7 p.m.
A public hearing open house to discuss the Georgia DOT's proposed project to improve the intersection of State Route (SR) 515 and Antioch Church Road ...



Successful Holiday Market Accepting Grant Request (12/8/2015)
Deadline December 31, 2015
Committee members for the Holiday Market and Expo reported record net proceeds from this year's event. The event held on Friday, November 20th and Sa...



<< Previous 1 2 3 4 5 6 7 8 9 10 11 12 13 14 15 16 17 18 19 20 21 22 23 24 25 26 27 28 29 30 31 32 33 34 35 36 37 38 39 40 41 42 More >>
Support KnowPickens.com by utilizing our Advertisers that Support Us! Shop Pickens First!
Tell them you found them on KnowPickens.com


To make changes, add a photo/logo or enhance your listing with a link to website, more pictures,
more information, banner ads and more please email info@knowpickens.com.