Legacy of Caring The Marketplace Benefits Local Charities

May 19-20, 2017 at Big Canoe Chapel
ADVERTISEMENT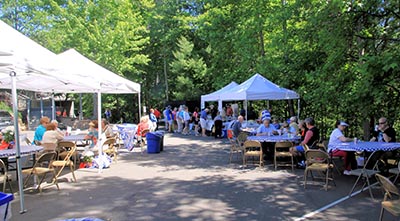 Enjoy breakfast and lunch at the Crazy Bear Café
(Photo by Lassie Dye)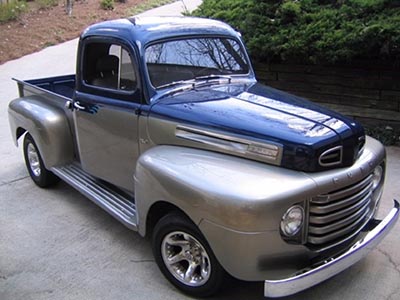 This 1949 Ford F1, has been registered for the car show by its owner, Frank Discus.
(Photo by Frank Dicus).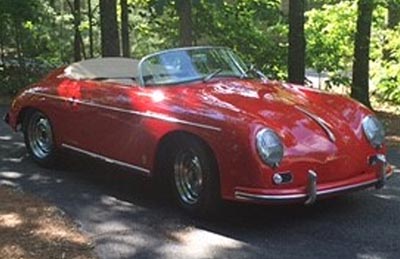 Owner, Steve Moranos, has registered his 1957 Porsche Speedster for the car show.
(Photo by Steve Moranos)


5/17/2017 ~ by Jean Lomax

The Legacy of Caring Marketplace held at Big Canoe Chapel on Friday, May 19, 9:00 AM to 5:00 PM, and on Saturday, May 20, 2017, 9:00 AM to 4:00 PM, is the perfect venue for a day with family and friends. Admission is free and there is something for everyone. There will be bargains galore on a huge selection of used books, previously loved décor priced to sell, and handcrafted items from some of the top artisans and crafts people in the Southeast. A Classic and Vintage Car Show on Saturday will add to the festival atmosphere of this popular event.

The Marketplace includes a Juried Arts and Crafts Show, with 20+ vendors. Many of the artists and craftspeople have been coming to the Legacy of Caring Marketplace for years and count this among their favorite shows. Returning artists include Alan Young, (wildlife paintings) EarthNVine, (creative wreaths and wall hangings) MonaLisa Designs (jewelry), Andrews Toffee and the Mud Hut Pottery. New to the Marketplace this year are Pet Portraits in Pastel, artist Marilyn Snyder, and A Fur Baby Favorite which features homemade treats and gifts for your pets and their humans. Also new this year will be Black Sheep Mountain Gourmet, a company that offers varieties of homemade jams, sauces and relish, all made from natural ingredients.

In house favorites include the Book Nook, selling gently used hardback and paperback books, and the Collectors' Corner, offering a glorious selection of previously loved, gently used home accessories, linens, china, silver, glassware and antiques. The Bear Paw Bakery, will offer homemade sweet and savory treats and the Crazy Bear Café will be serving breakfast and lunch and invite you to rest awhile in comfortable tented seating.

On Saturday only, allow time to visit the Classic & Vintage Car Show from 9 AM to 4PM. Car owners will be present to answer your questions and to talk about their restored and treasured vehicles. Cars on display range from a 1949 Ford pickup to a 1998 Chevy Corvette and a 1965 Mustang convertible and more. Visit the car show and vote for your favorite! Anyone interested in showing off their classic cars can register by emailing Richard Fonde at rfonde@bellsouth.net. The registration fee is $15 per car.

Hosted by the Big Canoe Chapel Women's Guild to benefit local charities.


MORE NEWS ------ BACK TO KNOWPICKENS.COM NEWS & PRESS RELEASES