Celebrate Pickens 911 Staff During National Public Safety Telecommunicators Week

April 8-14, 2018
ADVERTISEMENT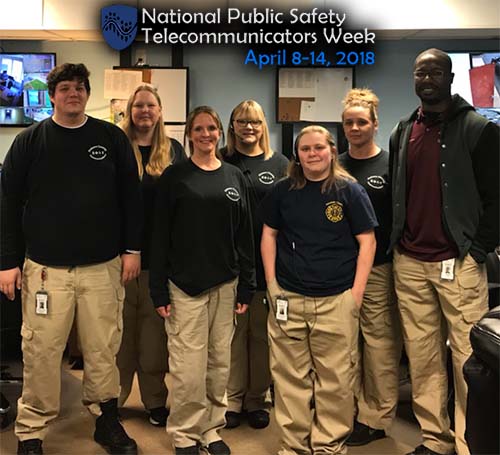 A & B Shifts
L-R: Dillan Finley, Christy Fisher, Patricia Bryant, Dawn Newsome, Brittany Weaver, Connie Willingham, and Michael Green
Credit: Kristy Easterwood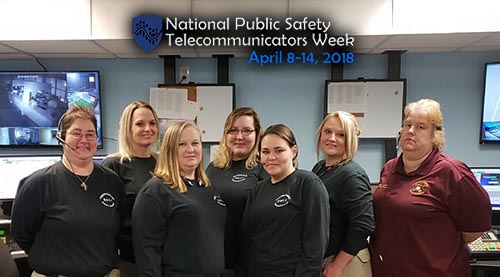 C & D Shifts
L-R: Lynn Burrell, Tonya Parks, Kelly Goodwin, Laura Henderson, Kelly Creson, Cindy Fountain, and Kelly Schell
Credit: Kristy Easterwood


4/8/2018 ~ by Kristy Easterwood, Operations Chief | Pickens County 9-1-1

In 1991, Congress proclaimed the second week of April to be dedicated to the men and women who serve as public safety telecommunicators. Since then, and increasingly for the past several years, public safety agencies nationwide have recognized the pivotal role played by police and fire dispatchers who utilize telephones, radios, computers and many other communications media to provide support to law enforcement, fire services, and emergency medical services.

Last year, Pickens County 9-1-1 Dispatchers handled 62,999 calls for service and answered 103,887 phone calls. The Communications Center has an authorized staff of seventeen personnel including (1) Operations Chief, (4) Supervising Dispatchers, (12) Full-time Dispatchers and (1) Part-time Dispatcher. Dispatchers provide an essential service to the community. Their role as the initial first responder is to receive and triage those thousands of calls, prioritize emergencies, coordinate resources, and provide support to the responding field personnel.

Dispatchers work in a state of the art Communications Center. They are experts in utilizing many different computer systems and programs including intelligent phone workstations, Computer-Aided Dispatch (CAD), CodeRED activations, and Recording Equipment. "Dispatchers are our unseen first responders," Chief Easterwood said. "Their work is a critical link in our efforts to keep Pickens County safe".

Please join the 911 center in honoring its staff, April 8-14, 2018, in appreciation of the excellent work that they do every day. For information about the Pickens County 9-1-1 Communication Center visit www.pickenscountyga.gov/e-911.



MORE NEWS ------ BACK TO E911 ADMINISTRATION