Rick Land Shares His Appalachian Trail Experience with the Jasper Lions
ADVERTISEMENT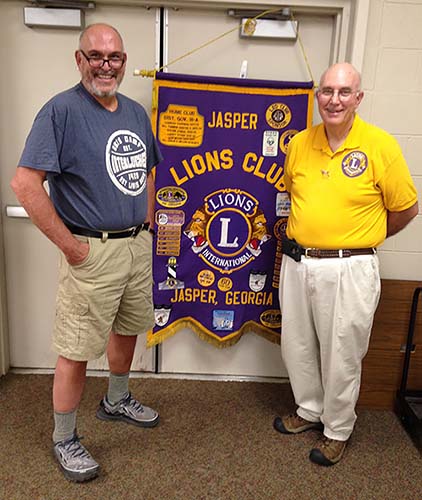 Rick Land with Jasper Lions Club President Ken Austin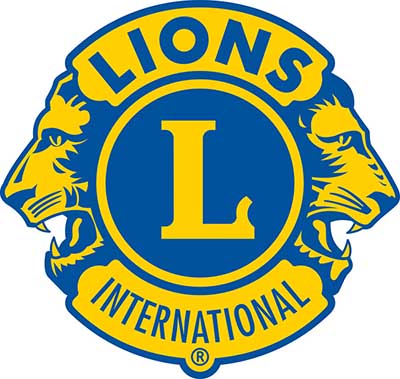 We Support Local Law Enforcement
National Police Week
May 13-19, 2018


5/15/2018 ~ by Margo Austin

On May 10, the Jasper Lions Club hosted Mr. Rick Land who shared his experience hiking the Appalachian Trail. He began his journey on March 25, 2017 at Rockfish Gap in VA. He climbed Mt. Katahdin in Maine on July 13 and flew back to Rockfish Gap. He started the southbound portion of his journey on July 23 and finished at Springer Mountain on September 19, 2017.

The trail is 2189.8 miles and he hiked every mile of it! An outstanding accomplishment!! Along the way Rick lost 50 lbs. and went through 5 pairs of shoes! He carried about 28 lbs. in supplies, the heaviest items being food and water. His tent and sleeping bag were amazingly light. Rick says having proper equipment makes all the difference. Go to appalachaintrail.org before planning a trip.

The following is information from our Q and A time.

Q: What was your favorite part?

A: It is hard to identify one part as a favorite. The southern parts had wonderful, dirt-covered trails that allowed me to put in lots of miles and enjoy the rolling mountains. The White Mountains were physically challenging but were majestic. Mt Moosilauke and the Presidential Range in NH were amazing in terms of challenge and beauty.

Q: When were you the most discouraged?

A: One hot day in New York, I had just finished another rock-laden climb and seriously thought I could simply catch a ride at the bottom of the mountain and be home in two days. Discouraged, I approached the road and saw a tent set up with a cooler of iced Cokes and Mountain Dews a trail angel had left for hikers. After a couple of Cokes, I felt ready to conquer the world.

Q: What helped you the most?

A: I guess being physically ready and having researched and purchased light gear. I saw so many people struggle with heavy packs and eventually quit.

Q: The most interesting person you met?

A: I met so many trail angels that went out of their way to help the hikers. One in particular met me on the trail on Easter Eve. He invited me and a friend I had made on the trail to his house to spend the night, eat breakfast the next morning, go to Easter service with his family, eat Easter lunch with his extended family, and then drive us to resupply and then back to the trail. It was amazing.

Q: What surprised you?

A: How people can overcome obstacles and succeed if they simply donít give up.

Q: What was the most dangerous?

A: I fell in the 100 mile wilderness fording a river and thought I had broken my arm. Some of the rocky climbs and descents are treacherous.

Q: We understand your next hike is the John Muir Trail. It stretches from Happy Isles in Yosemite Valley to Sequoia National Park through the Sierra Nevada Mountains. How long do you expect it to take?

A: I entered the lottery and got my pass for Aug. 19. It is 210 miles long and beautiful. I have allotted 20 days to do the hike and climb Half-
Dome.

The Jasper Lions Club would like to thank Rick for a VERY interesting, informative program. We welcome him back anytime.

Mr. Rick Land is a former Pickens High School Band Director.


MORE NEWS ------ BACK TO JASPER LIONS CLUB