Farm to Table Fundraising Dinner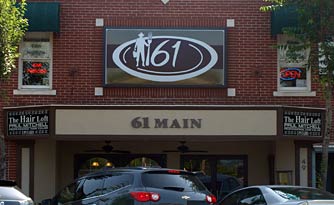 Location:
61 Main, 49 S Main St, Jasper, Georgia 30143
Start Date:
8/17/2017
Start Time:
6:00 PM
End Time:
9:00 PM
Description:
Mountain Conservation Trust of Georgia, Inc. (MCT) is hosting a fundraising dinner on Thursday, August 17, 2017 from 6:00 -9:00 pm at downtown Jasperís 61 Main restaurant. Attendees will enjoy music by local guitarist Curtis Jones as well as a three course meal and choice of beer or wine with dinner.

Often called the world's fastest and cleanest acoustic guitarist, Dahlonega resident Curtis Jones will entertain diners with his mix of Jazz, Flamenco, and World music styles.

The three-course meal includes: Kale Caesar Salad, choice of 61 Main Steak or Parchment Wrapped Trout - each with two sides, dessert, and a glass of beer or wine.

The restaurant at 49 South Main Street in Jasper will be closed to the public and a limited number of tickets for the event will be presold. Ticket price includes meal, one glass of wine or beer, tax, and gratuity.
Tickets/Signup:
Tickets are $75 per person and can be reserved by calling MCT at 706 253 4077 or online at www.mctga.org.