Eclipse Day!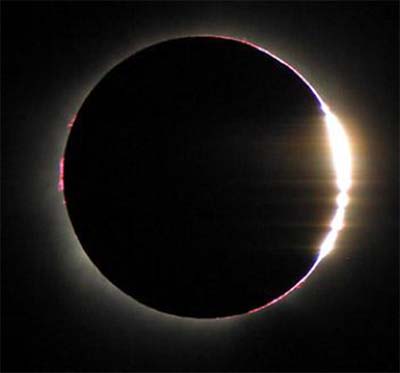 Location:
Pickens County Public Library
Start Date:
8/21/2017
Start Time:
2:00 PM
Description:
Solar eclipse day has arrived! Please join us (sunny skies or not) for a planetary walk and eclipse viewing. Max view is approximately 2:30. Use the pinhole viewers you made with Ms. Brooke or use safety glasses provided by STAR_Net.

Photo: Sunlight peeks through the low points on the moon's jagged edge during the 2002 total solar eclipse, creating a phenomenon known as Baily's Beads. Credit: Arne Danielson
Tickets/Signup:
For more information, please contact Pickens County Library at 706-692-5411.