Wines of the World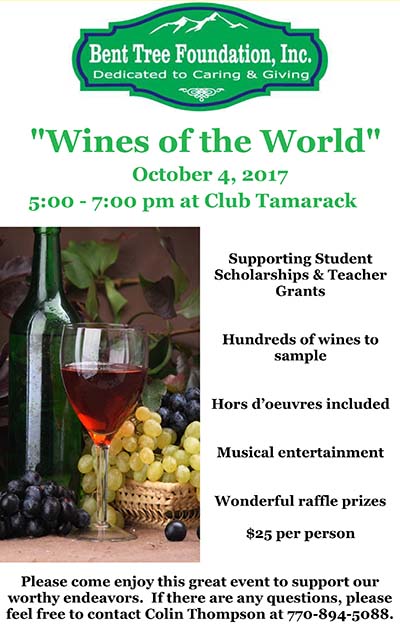 Location:
Bent Tree, Club Tamarack
Start Date:
10/4/2017
Start Time:
5:00 PM
End Time:
7:00 PM
Description:
There will be many wines to taste, delicious hors d'oeuvres, a great raffle and live musical entertainment.

The funds raised at this fundraiser go to the Foundation's Scholarship/Teacher Grant program as well as other Foundation causes.


Tickets/Signup:
Tickets available from all Foundation Board members, at Trout's Beverages and at the BT Administration Building. $25 per person. Come join us!