Library Yarners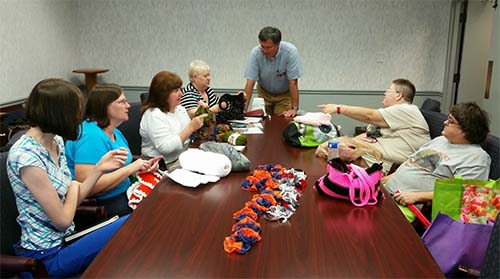 Location:
Pickens County Public Library
Start Date:
12/12/2017
Start Time:
10:00 AM
Description:
Come join the weekly crochet/knitting/yarn-enthusiast meetings led by a former library staff-member (you may attend either or both meetings). All fiber-artists are welcome (regardless of skill level)!

Meets at 10:00am and 5:00pm
Tickets/Signup:
For more information, please contact Pickens County Library at 706-692-5411.