Community Thanksgiving Lunch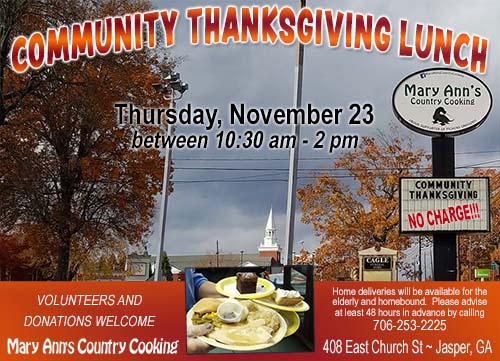 Location:
Mary Ann's Restaurant
Start Date:
11/23/2017
Start Time:
10:30 AM
End Time:
2:00 PM
Description:
Thanksgiving lunch, at no charge.

Home deliveries will be available for the elderly and homebound. Please advise at least 48 hours in advance by calling 706-253-2225 to place an order or visiting Mary Ann's Country Cooking Facebook.

Come join the local community for a festive meal to kick off your holiday season.