PCMS Drama presents 'Cinderella'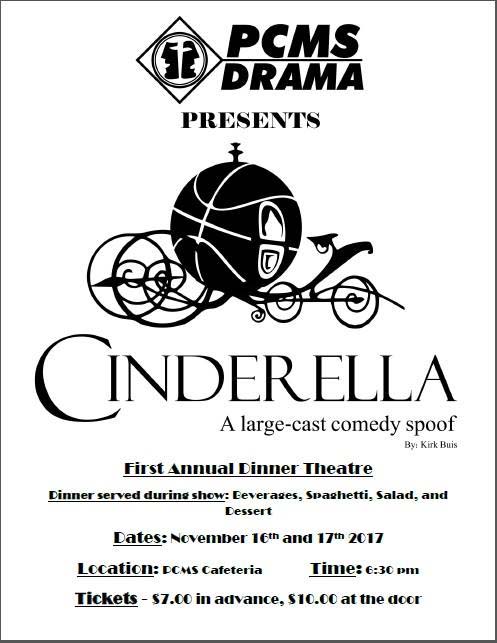 Location:
Pickens County Middle School Cafeteria, 1802 Refuge Road, Jasper, GA
Start Date:
11/16/2017
Start Time:
6:30 PM
End Date:
11/17/2017
Description:
PCMS Drama is hosting their first ever Dinner Theatre Event.
Come see the 8th grade Drama II students perform the timeless tale of Cinderella...with a twist.
Dinner Theatre dates:
Thursday, November 16th
Friday, November 17th


Tickets/Signup:
Advance tickets at $7.
At-The-Door tickets are $10.