Trail Dedication and Bike Demo Day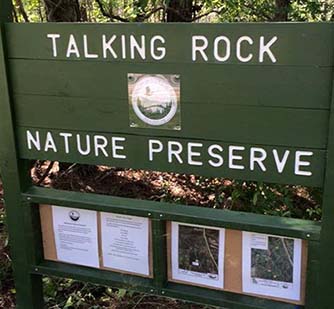 Location:
Talking Rock Nature Preserve, Carnes Mill Rd, Talking Rock, Georgia 30175
Start Date:
5/5/2018
Start Time:
9:00 AM
End Time:
4:00 PM
Description:
Join us for the dedication of Jon's Trail and our first bike demo day!

Talking Rock Nature Preserve is fast becoming a destination as North Georgia's newest and most family-friendly trail system.

Come see and try the first three trails for yourself! Plus, meet the folks who developed the trails and hear what's happening next.

Event overview:
9 a.m. - We'll dedicate and cut the ribbon to Jon's Trail in memory of Jon Hudgens.

10 a.m. - 4 p.m. - Local bike shops will have demo bikes for new and experienced riders plus experts available to answer questions.

Hourly - Every hour on the hour, visitors can meet and hear an overview of the Preserve from Bill Jones, executive director of Southeastern Trust for Parks and Land (STPAL) who envisioned and developed this new public land.