South Cherokee / Jasper Driver Improvement Clinic

1623B East Church Street ~ Jasper, GA 30143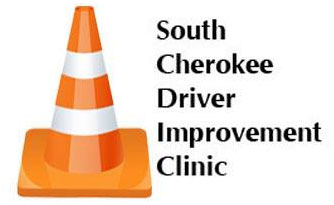 PHONE
706-692-1632
South Cherokee / Jasper Driver Improvement Clinic
Hours:
Monday & Thursday from
11:00 am – 7:00 pm
for assessments
and registration.
Appointments scheduled
as needed.
New Driver Training
State Licensed Certification # 555 4 Day, 30 Hours Classroom 6 Hours Behind the Wheel Cost $400 Click here for dates and times
Beginner Driver Training, Defensive Driving and DUI classes serving Jasper, Georgia
as well as Cobb, Cherokee, Dawson, Pickens, Bartow, North Fulton, Fannin, Gilmer and surrounding counties. A trusted leader with over 30 years of experience.
---
MORE INFORMATION





NEWS & PRESS RELEASES



What Can I Expect When Enrolling in a DUI/Risk Reduction Class? (8/8/2017)

In the State of Georgia anyone who gets a DUI/Alcohol or DUI/Drugs (including arrests that were dropped to Reckless Driving) is mandated to attend a D...



Changing Lanes January 2017 Newsletter (1/9/2017)
Opens in new window
Happy New Year! Check out the Changing Lanes Newsletter featuring: - Tips for a good new driver training experience - Boston Baked Beans Recipe - ...



Changing Lanes October 2016 Newsletter (10/27/2016)
Halloween Safety Tips
Changing Lanes Newsletter features: Halloween Safety, Winterize Your Vehicle, Baltimore Crab Cakes Recipe, The Dangers of Texting While Driving, and m...



Changing Lanes September 2016 Newsletter (9/20/2016)
Link opens in new window
September newsletter issues features information on Georgia's Slow Poke law, The Truth About Drugs Program, and Busy Day Chowder Recipe. Starting Oct...



South Cherokee Driver Improvement Changing Lanes (8/23/2016)
Opens in new window
In this issue: Texting While Driving is NOT Loving Your Family or Your Family Car; Recipe: Louisiana File (FEE-Lay) Gumbo; Upcoming Classes; Prime S...



Changing Lanes Spring Newsletter (5/10/2016)
Opens in new window
In this issue: Class Schedules; Association with Out-of-the-Box Solutions to provide PRIME SOLUTIONS Substance Abuse Treatment groups; The Ten Comma...



Changing Lanes January Newsletter - Celebrating, 35 Years of Driver's Improvement (1/26/2016)
Opens in new window
South Cherokee/Jasper Driver Improvement Clinic, Inc. (SCDIC) is a family owned and operated school providing driving services to Cherokee, Pickens, ...



Changing Lanes November Newsletter (11/18/2015)

Featuring: - A Guide To Keeping Your Teen Safe During the Holidays - The Ten Commandments of Car Maintenance: TIRES - Assessment for DUI verses ...



Changing Lanes October Newsletter (10/17/2015)

In this issue: Fall Driving Hazards and Tips; 10 Commandments of Car Maintenance - Brakes; Recipe - Fried Cabbage; Class Schedule...



Changing Lanes September Newsletter (9/25/2015)
Opens in new window
In this edition: - Misunderstanding of Driving Schools and Exposure of Students - The 10 Commandments of Car Maintenance: BELTS - Blog series, "Fa...
Support KnowPickens.com by utilizing our Advertisers that Support Us! Shop Pickens First!
Tell them you found them on KnowPickens.com


To make changes, add a photo/logo or enhance your listing with a link to website, more pictures,
more information, banner ads and more please email info@knowpickens.com.