Pickens Community Service Club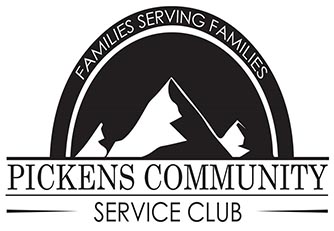 Lawton Baggs
Membership Chair
PHONE
706-692-6598
Pickens Community Service Club
Hours:
Meets the 2nd and 4th
Thursday nights at the
Pickens County Admin Building
at 7pm
The mission of the Pickens Community Service Club is to serve individuals and families in and around our community.
---
NEWS & PRESS RELEASES



Now About Those Vidalia Sweet Onions (3/30/2018)
A Pickens Community Service Club Fundraiser
Seldom does one hear the word agronomist in daily conversation, so this writer paid special attention recently when that word came up while conversing...



It's Fall Sports Time with Pickens Community Service Club (8/22/2017)

Oh, it's been years since a member of the Pickens Community Service Club (PCSC) served a low, hot drive over the volleyball net or executed a touchdow...



Are You Ready for the Taste of Farm-Fresh Vidalia Sweet Onions? (3/28/2017)

If so, you are in luck. Bland farms, world's largest producer/distributor of those spring delights, has an abundant supply growing. The Pickens Commun...



Meet Your Favorite Princess at Winter Ball December 10 (11/30/2016)

The Pickens Community Service Club will be hosting a Royal Winter Ball on Saturday, December 10, 2016 from 6 to 8 pm in the Charleston Banquet Room at...



Spending August with the Pickens County Community Service Club (8/31/2016)

During August, the Pickens Community Service Club (PSCS) held two meetings at which members enjoyed sitting around tables spread family-style with foo...



It Happened Just That Way (7/28/2016)

The following series of happenstances produced good results on July 8th: - A group of Catholic Church youths were in Pickens County on a work-mis...



Good Samaritan Representative Attends Pickens Community Service Club Meeting (7/28/2016)

Myrna Denson, Outreach Coordinator for the Good Samaritan Health & Wellness Center, spoke at the July 14th meeting of the Pickens Community Service Cl...



The Pickens Community Service Club Wonders... (3/13/2016)

1.Would your self-esteem grow by leaps and bounds; would you feel better about yourself if you belonged to community organization that: ~ Provides ...



It's Vidalia Sweet Onion Time (3/13/2016)

As one drives through the hundreds of acres of South Georgia farmland devoted to the production of Vidalia Sweet onions, one's thought processes and t...



New Pickens Service Club Being Formed 'Families Serving Families' (8/25/2015)

Approximately forty Pickens County citizens are uniting to create a new club dedicated to providing needed services for residents of this area. The g...



1
Support KnowPickens.com by utilizing our Advertisers that Support Us! Shop Pickens First!
Tell them you found them on KnowPickens.com


To make changes, add a photo/logo or enhance your listing with a link to website, more pictures,
more information, banner ads and more please email info@knowpickens.com.