Pickens County Animal Shelter

3563 Camp Rd ~ Jasper, GA 30143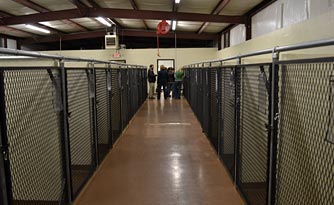 PHONE
706-253-8983
Pickens County Animal Shelter
Hours:
Tuesday- Friday:
12 noon – 5 pm,
will not accept incoming
animals after 4:30 pm.
Saturday: 11 am-3 pm,
will not accept incoming
animals after 1 pm.
WISH LIST
Below is their wish list and also available at Amazon.com (link below) Bleach Odoban - Disinfectant (Home Depot) Dawn Liquid Soap Velocity Dryer Grooming Aprons Floor Cushions for Bathing Tubs Dog Shampoo Dog Deodorizing Spray Tape Worm Medicine Capstar Flea Tablets - all sizes (flea treatment) Ear Flush Kennels - Dog and Cat and Cardboard Cat Carriers Hanging Bowls for Cat Cages (www.Petedge.com) Toys - Dog & Cat, Scratching Posts, Cat Tree Bedding - Small Plush Beds, Cat Caves & Blankets Small litter boxes and poop scoop sets Puppy Pads Exercise Pens Food - Puppy and Kitten, canned adult Buy Wish List Items on Amazon.com
www.pickensanimalshelter.com

Find your next pet at the Shelter.
Click the Facebook icon for the latest available.
---
MORE INFORMATION
If your dog is brought to the shelter, the waiting period is 5 days with no chip or id tags and 10 days with id tags or chip. If you've lost your dog, please check with the shelter.
NEWS & PRESS RELEASES



Jack, the Listener (9/7/2016)

Need a special judgement free companion? No advice is needed, just a compassionate ear? Life can be laden with stress, strife, and sorrow. You need...



Sweet Southern Girl Seeks Long-term Relationship (9/7/2016)

Maggie May is loyal, lovable, loves the outdoors, and knows the importance of family. She is 4 years old, 48 pounds, spayed, and heartworm negative...



Hailey and Ruffles are Vetted and Free of Charge to a Good Home (8/31/2016)

Hailey and Ruffles have never known the tenderness of human touch or the security of being loved. Hailey and Ruffles were rescued from severe negle...



Bella is American Craftsmanship (8/18/2016)
Please enjoy responsibly
5 years and 55 pounds of American craftsmanship have gone into creating Bella. Bella was crafted by nature using only the finest ingredients and ag...



Animal Shelter Receives Donations (8/1/2016)

The Pickens Animal Shelter recently received a generous donation from two sources. While they were in the process of giving there interior a facel...



Keep Things Simple and Adopt Jeff (7/25/2016)

You prefer to keep things simple. Your lunch comes from the deli, your lawn is mowed by a service, all your dishes are paper, and mom still does y...



Join Stella's Relaxation Revolution (7/25/2016)

Four year old, 55 pound Stella seeks a soul mate who also appreciates the finer art of chillaxing. Top off that cup of coffee, throw on your bathro...



Sophie and Sackett Assessed by a Certified Dog Trainer (7/20/2016)

They tested well with cats and should do well with other dogs and children. They both were described as good on a leash, gentle, and friendly. 12 y...



Free Rex From The Animal Shelter (7/13/2016)

Rex has been incarcerated at overcrowded Pickens County Animal Shelter since January of this year. This 5 year old, 53 pound felon has proven to be...



Incomplete Life? Rusty is the Answer! (7/13/2016)

Does your married, home owner, 2.5 child life still feel incomplete? Do you miss the pitter patter of little feet? Are you the only pet free home o...
Support KnowPickens.com by utilizing our Advertisers that Support Us! Shop Pickens First!
Tell them you found them on KnowPickens.com


To make changes, add a photo/logo or enhance your listing with a link to website, more pictures,
more information, banner ads and more please email info@knowpickens.com.