American Red Cross

Jasper, GA 30143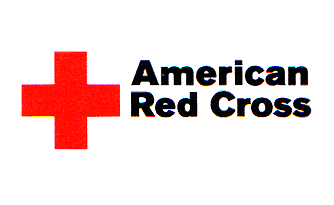 PHONE
706-253-7333
---
MORE INFORMATION
Northeast Georgia Chapter History

The American National Red Cross was formed in the city of Washington, District of Columbia in July, 1881. In 1905, the Congress of the United States mandated two services to the American Red Cross that are still in force today and being fulfilled by every Red Cross Chapter. Those two services are; Service To Military and Disaster Services.

The Red Cross Society in Gainesville, received its charter April 14, 1917. Nine volunteers under the leadership of Edgar B. Dunlap began the work. Volunteer Ella Powell, was appointed field Promoter and her job was, "To visit neighboring communities and organize branch chapters of Red Cross to work with the Gainesville chapter".

Throughout the years the North Georgia area continued to expand and grow. Some counties in the area had active Red Cross Chapters and some of those chapters had become inactive. In 1979, a plan began to unfold to merge all the counties into one chapter. The goal was to increase services to a population of nearly 200,000 persons. Forsyth, Dawson, Lumpkin, White, Habersham, Stephens, Rabun, and Hall joined together to become known as the Northeast Georgia Chapter.

The Northeast Georgia Chapter is governed by a volunteer board of Directors with representatives from each county participating. In each county a Red Cross advisory committee, chaired by one of the board members, meets regularly. All volunteers in the county can participate in the advisory committee meetings where service delivery and fund raising goals are established.

In 1995, the Northeast Georgia Chapter became the custodian for four additional counties, Gilmer, Pickens, Union and Towns where no chapter existed. As custodian, the Northeast Georgia Chapter ensures that the congressionally mandated services mentioned above will be available to the residents of these four counties.

In 2000, the Northeast Georgia Chapter became the custodian for Fannin county after the Polk/Fannin Chapter surrendered its charter. In 2006, the Chapter requested the addition of the five custodial counties (Gilmer, Pickens, Union, Towns and Fannin). To date the Northeast Georgia Chapter services thirteen counties. It has been designated a strategic Chapter by the Service Area.
FUNDRAISERS
Thanks to our HEROS


click for photos


Please send donations to:
Northeast Georgia Chapter
American Red Cross
HERO Campaign
1266 East Church Street
Suite 154
Jasper, GA 30143
NEWS & PRESS RELEASES



American Red Cross Issues Emergency Call for Blood Donors Now (7/3/2012)
Blood and platelet donors of all types needed
The American Red Cross blood supply has reached emergency levels with 50,000 fewer donations than expected in June. This shortfall leaves the Red Cr...



Volunteers with Red Cross Bid Andy Thompson Farewell (4/2/2012)

After 16 years with the American Red Cross, Andy Thompson is moving from the non-profit to the commercial sector helping people in time of disasters. ...



Community Center to be used as an Emergency Shelter (1/24/2012)

Melinda Goss, Director of the new Pickens County Community Center, Fire Chief Bob Howard and local Red Cross Director Andy Thompson completed a shelte...



Help is needed for three local families that lost everything in a fire this week (1/6/2012)

Help is needed for eight people from three families that are homeless after a fire earlier this week at their rental home in Talking Rock. The Red C...



Northeast Georgia Chapter of The American Red Cross "Shine and Inspire" Open House (12/15/2011)

During this joyous holiday season, the Northeast Georgia Chapter of The American Red Cross is hosting a "Shine and Inspire" Open House to its voluntee...



The Northeast Chapter of the American Red Cross held Special Board Meeting at Pickens County Admin Building (11/16/2011)
Recognized Rob Jones for help during April 2011 tornados and group toured Disaster and 911 Call Centers
On October 27, 2011, The Northeast Chapter of the American Red Cross hosted a special board meeting at the Pickens County Admin building to honor loca...



Halloween is Lurking Around the Corner (10/26/2011)
Red Cross tips help make it safe and less scary.
As ghosts and vampires get ready to roam the streets, the American Red Cross has tips to make this a frightfully safe Halloween. Costume Safety ...



Red Cross NOT 'Banning' Christmas (10/12/2011)

The assertion that the Red Cross has placed a ban on Christmas is erroneous and based on an Internet rumor. The American Red Cross does not ban sea...



The Northeast Georgia Chapter of the American Red Cross and Pitney Bowes Encourage Public to Thank American Service Members though Holiday Mail for Heroes Program (10/4/2011)
Holiday Wishes Deliver 'A Touch of Home' to U.S. Military Members, Veterans and Families
For a fifth year, the American Red Cross and Pitney Bowes Inc. are teaming up to deliver holiday cheer and greetings to service members, their familie...



Minor damage, trees down and power outages from Labor Day severe weather (9/6/2011)
Pickens County EOC activated
Pickens County EOC (Emergency Operations Center) was activated Monday from 3:00pm to 10:30pm with two pre-storm shelters opened and occupied. A cloud...
Support KnowPickens.com by utilizing our Advertisers that Support Us! Shop Pickens First!
Tell them you found them on KnowPickens.com


To make changes, add a photo/logo or enhance your listing with a link to website, more pictures,
more information, banner ads and more please email info@knowpickens.com.