American Red Cross

Jasper, GA 30143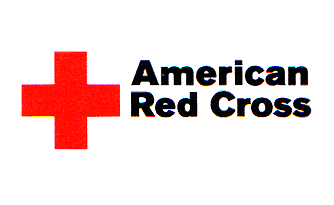 PHONE
706-253-7333
---
MORE INFORMATION
Northeast Georgia Chapter History

The American National Red Cross was formed in the city of Washington, District of Columbia in July, 1881. In 1905, the Congress of the United States mandated two services to the American Red Cross that are still in force today and being fulfilled by every Red Cross Chapter. Those two services are; Service To Military and Disaster Services.

The Red Cross Society in Gainesville, received its charter April 14, 1917. Nine volunteers under the leadership of Edgar B. Dunlap began the work. Volunteer Ella Powell, was appointed field Promoter and her job was, "To visit neighboring communities and organize branch chapters of Red Cross to work with the Gainesville chapter".

Throughout the years the North Georgia area continued to expand and grow. Some counties in the area had active Red Cross Chapters and some of those chapters had become inactive. In 1979, a plan began to unfold to merge all the counties into one chapter. The goal was to increase services to a population of nearly 200,000 persons. Forsyth, Dawson, Lumpkin, White, Habersham, Stephens, Rabun, and Hall joined together to become known as the Northeast Georgia Chapter.

The Northeast Georgia Chapter is governed by a volunteer board of Directors with representatives from each county participating. In each county a Red Cross advisory committee, chaired by one of the board members, meets regularly. All volunteers in the county can participate in the advisory committee meetings where service delivery and fund raising goals are established.

In 1995, the Northeast Georgia Chapter became the custodian for four additional counties, Gilmer, Pickens, Union and Towns where no chapter existed. As custodian, the Northeast Georgia Chapter ensures that the congressionally mandated services mentioned above will be available to the residents of these four counties.

In 2000, the Northeast Georgia Chapter became the custodian for Fannin county after the Polk/Fannin Chapter surrendered its charter. In 2006, the Chapter requested the addition of the five custodial counties (Gilmer, Pickens, Union, Towns and Fannin). To date the Northeast Georgia Chapter services thirteen counties. It has been designated a strategic Chapter by the Service Area.
FUNDRAISERS
Thanks to our HEROS


click for photos


Please send donations to:
Northeast Georgia Chapter
American Red Cross
HERO Campaign
1266 East Church Street
Suite 154
Jasper, GA 30143
NEWS & PRESS RELEASES



Local Red Cross Blood Supply Slowly Rebuilds (8/6/2011)
Your Help Is Still Needed
The American Red Cross Southern Blood Services Region needs more than 23,000 blood donors just in August to continue rebuilding an already fragile blo...



Local Red Cross Blood Supply Remains At Seriously Low Levels (8/2/2011)
Red Cross reminds eligible blood donors to make and keep appointments
American Red Cross blood supplies remain at seriously low levels even after hundreds of area residents responded to the national appeal for blood dono...



Local Red Cross Blood Supply Drops to Critically Low Levels (7/19/2011)
Red Cross extends blood drive hours and asks eligible blood donors to make and keep appointments
The American Red Cross Southern Blood Services Region is facing a critical blood shortage and today issued an appeal for blood donors. Many donors...



7th Annual Don Gordon Memorial Golf Tournament to be held August 8th at Chestatee Golf Club in Dawsonville (6/29/2011)
Proceeds to benefit the American Red Cross - Download Brochure
Don Gordon, Chairman of the Board of Dawson County's United Community Bank, retired at the age of 62 from an active role with the local bank in July 2...



American Red Cross Summer Safety at Pickens County Public Library (6/14/2011)

Andy Thomas, employed 17 years with the American Red Cross, held a Summer Safety Class at the Pickens County Public Library on June 14, 2011. Topics i...



RED CROSS DAY @ THE LIBRARY (6/3/2011)
June 14, 2011 at 10:30 a.m.
Tuesday June 14th will be Red Cross Day at the Pickens County Library. Starting at 10:30 a.m. there will be a summer safety program for children and g...



RED CROSS ASKS DONORS TO "BRING A FRIEND" AND HELP SAVE LIVES (5/17/2011)

New faces are appearing at American Red Cross blood donation centers throughout Georgia. The Southern Blood Services Region recently kicked off its "B...



Georgia Red Cross Transitions to Client Casework (5/16/2011)
Help Still Available for Families with Tornado-Caused Needs
As the demand for Red Cross sheltering and feeding has dwindled, a sign that tornado-affected Georgians are moving forward with their recovery, the Re...



Georgia's Red Cross Responds to Deadly Tornadoes (5/4/2011)

American Red Cross relief efforts continue this week in tornado-ravaged Georgia, where heart-broken families mourn the loss of loved ones and nearly 1...



Two House Fires in Pickens County (3/21/2011)

There were two house fires in Pickens County since last Thursday. The Kirby family on Collins Road had a fire in their mobile home about 7:00 pm Thurs...
Support KnowPickens.com by utilizing our Advertisers that Support Us! Shop Pickens First!
Tell them you found them on KnowPickens.com


To make changes, add a photo/logo or enhance your listing with a link to website, more pictures,
more information, banner ads and more please email info@knowpickens.com.