Optimist Club of Jasper

P.O. Box 22 ~ Jasper, GA 30143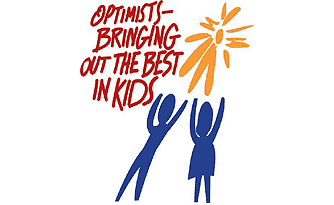 PHONE
706-692-9755
Optimist Club of Jasper
Hours:
Meets 1st & 3rd
Thursday at 7AM
at 61 Main
in Jasper
---
MORE INFORMATION
Optimist International is an association of more than 2,900 Optimist Clubs around the world dedicated to "Bringing Out the Best in Kids." Adult volunteers join Optimist Clubs to conduct positive service projects in their communities aimed at providing a helping hand to youth. With their upbeat attitude, Optimist Club members help empower young people to be the best that they can be.

The Optimist Club of Jasper was formed in 1981 and over the past 30 years has been part of the local community helping to bring out the best in Pickens County Kids.

They hold 3 major fundraisers a year: pecan sale in November/December , 5K Flapjack Run in April and Annual Scholarship Golf tournament in May. All money raised goes back into the community to help our youth.

The Optimist Creed

Promise Yourself-

To be so strong that nothing can disturb your peace of mind.

To talk health, happiness and prosperity to every person you meet.

To make all your friends feel that there is something in them.

To look at the sunny side of everything and make your optimism come true.

To think only of the best, to work only for the best, and to expect only the best.

To be just as enthusiastic about the success of others as you are about your own.

To forget the mistakes of the past and press on to the greater achievements of the future.

To wear a cheerful countenance at all times and give every living creature you meet a smile.

To give so much time to the improvement of yourself that you have no time to criticize others.

To be too large for worry, too noble for anger, too strong for fear, and too happy to permit the presence of trouble.


NEWS & PRESS RELEASES



NOAH STAPP WINS STATE OPTIMIST ORATORICAL CONTEST (5/5/2015)

Noah Stapp, the Optimist Club of Jasper contestant, won top honors in the District (State of Georgia) Oratorical contest this past weekend in Peachtre...



Optimist 5K Flapjack Run (4/25/2015)

Congratulations to winner Andrew Gibson with time 18:06 and Sabrina Young First female with time 18:52....



NEW JOOI CLUB CHARTERED AT WILDWOOD CHRISTIAN ACADEMY (4/19/2015)

The Optimist Club of Jasper chartered a new JOOI Club on March 25, 2015 at Wildwood Christian Academy. Optimist Club of Jasper president, Larry Star...



NO GUTS...NO SYRUP FLAPJACK RACE (4/3/2015)

The Optimist Club of Jasper is holding their 17th Annual 5K Flapjack Run on Saturday, April 25, 2015 in downtown Jasper. A beautiful time of year to ...



Registration Open For Annual 5K Flapjack Run (3/23/2015)
Run held in downtown Jasper on April 25th
The 17th Annual 5K Flapjack Run will be held Saturday, April 25, 2015 in downtown Jasper sponsored by the Optimist Club of Jasper. The race starts an...



OPTIMISTS WELCOME NEW MEMBERS (3/7/2015)

The Optimist Club of Jasper held a special luncheon on Thursday, February 19, 2015 at the "old" Last Catch to welcome a new member to our club plus to...



Optimist STAR Banquet (3/5/2015)

Optimist Club of Jasper, GA STAR Banquet at Chattahoochee Technical College on March 5, 2015. Andrew Haygood is the 2015 STAR Student of Pickens High ...



WINNERS CHOSEN AT JASPER ORATORICAL CONTEST (3/5/2015)

Separate contests for boys and girls were held on Saturday, February 28 for the annual Oratorical Contest sponsored by the Optimist Club of Jasper. T...



Young Harris President – Cathy Cox to be the Guest Speaker at the 2015 STAR (3/4/2015)

The 2015 STAR Banquet is set for Thursday evening, March 5th at Chattahoochee Technical College. Cathy Cox, President of Young Harris College and for...



ORATORICAL CONTEST TO BE HELD FEBRUARY 28 (2/20/2015)

Because of the weather conditions this past week, the annual Oratorical Contest sponsored by the Optimist Club of Jasper has been changed from Saturda...
Support KnowPickens.com by utilizing our Advertisers that Support Us! Shop Pickens First!
Tell them you found them on KnowPickens.com


To make changes, add a photo/logo or enhance your listing with a link to website, more pictures,
more information, banner ads and more please email info@knowpickens.com.