Optimist Club of Jasper

P.O. Box 22 ~ Jasper, GA 30143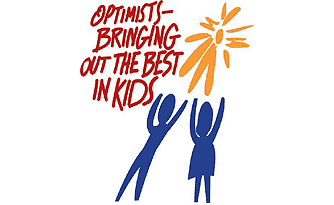 PHONE
706-692-9755
Optimist Club of Jasper
Hours:
Meets 1st & 3rd
Thursday at 7AM
at 61 Main
in Jasper
---
MORE INFORMATION
Optimist International is an association of more than 2,900 Optimist Clubs around the world dedicated to "Bringing Out the Best in Kids." Adult volunteers join Optimist Clubs to conduct positive service projects in their communities aimed at providing a helping hand to youth. With their upbeat attitude, Optimist Club members help empower young people to be the best that they can be.

The Optimist Club of Jasper was formed in 1981 and over the past 30 years has been part of the local community helping to bring out the best in Pickens County Kids.

They hold 3 major fundraisers a year: pecan sale in November/December , 5K Flapjack Run in April and Annual Scholarship Golf tournament in May. All money raised goes back into the community to help our youth.

The Optimist Creed

Promise Yourself-

To be so strong that nothing can disturb your peace of mind.

To talk health, happiness and prosperity to every person you meet.

To make all your friends feel that there is something in them.

To look at the sunny side of everything and make your optimism come true.

To think only of the best, to work only for the best, and to expect only the best.

To be just as enthusiastic about the success of others as you are about your own.

To forget the mistakes of the past and press on to the greater achievements of the future.

To wear a cheerful countenance at all times and give every living creature you meet a smile.

To give so much time to the improvement of yourself that you have no time to criticize others.

To be too large for worry, too noble for anger, too strong for fear, and too happy to permit the presence of trouble.


NEWS & PRESS RELEASES



Optimist STAR Banquet Scheduled for March 5th (2/14/2015)

The 2015 STAR Banquet is set for Thursday evening, March 5th at Chattahoochee Technical College. The Optimist Club of Jasper is the local sponsor of ...



STAR STUDENT PROGRAM – OPTIMIST REACH OUT TO FORMER STARS (2/10/2015)

As the Optimist Club of Jasper prepares for the 2015 STAR Banquet, the club is reaching out to former STAR Students and STAR Student Finalist to see w...



ORATORICAL CONTEST TO BE HELD FEBRUARY 21 (2/10/2015)

The annual Oratorical Contest sponsored by the Optimist Club of Jasper will be held on Saturday, February 21 at the Pickens County Public Library meet...



Were You a Former PHS STAR Student? (12/14/2014)

The Optimist Club of Jasper is looking for former PHS STAR Students. With the 2015 STAR Banquet approaching, the Optimist would like to know what you ...



OPTIMIST PECANS HAVE ARRIVED (11/7/2014)

Each year the Optimist Club of Jasper sells FRESH pecans straight from the Georgia pecan groves during November and December. We guarantee that they ...



OPTIMISTS INDUCT NEW MEMBERS (10/3/2014)

The Optimist Club of Jasper has added two new members. We are excited to have both of them join us in our mission to "bring out the best in kids" in ...



OPTIMISTS CONTINUE ANNUAL DONATIONS (8/27/2014)

The Optimist Club of Jasper continued their annual donations to Pickens County organizations at their regular meeting on August 21 at Last Catch Seafo...



ROUND ONE OF OPTIMIST CLUB OF JASPER DONATIONS (8/18/2014)

ROUND ONE OF OPTIMIST CLUB OF JASPER DONATIONS By Sue Appleton/Secretary On Thursday, August 7, five of 12 donations were awarded to local organiz...



OPTIMISTS AWARD TWO NEW SCHOLARSHIPS (7/9/2014)

On June 19, the Optimist Club of Jasper awarded their first Mountain Education Charter High School Scholarship to Crystal Buckingham, daughter of Rodn...



OPTIMISTS WELCOME NEW MEMBERS (6/16/2014)

The Optimist Club of Jasper is growing and welcomed three of its newest members at the recent meeting of June 5th at Last Catch Seafood restaurant. B...
Support KnowPickens.com by utilizing our Advertisers that Support Us! Shop Pickens First!
Tell them you found them on KnowPickens.com


To make changes, add a photo/logo or enhance your listing with a link to website, more pictures,
more information, banner ads and more please email info@knowpickens.com.