Georgia Department of Natural Resources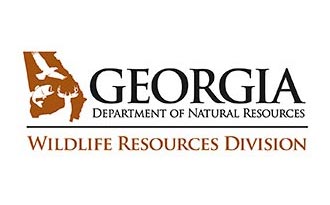 PHONE
404-656-3500
Alternate
1-800-241-4113 (24-Hour Emergency)
Georgia Department of Natural Resources
Hours:
Monday - Friday,
8 a.m. - 8 p.m.
Saturday and Sunday,
9 a.m. - 5 p.m.
---
NEWS & PRESS RELEASES



THIS THANKSGIVING, HELP GIVE GEORGIA'S WILDLIFE A CHANCE (11/20/2012)
Are you grateful for Georgia's wildlife and wild places?
During this season of thanks, you can help conserve our most endangered animals, plants and habitats. From bald eagles to longleaf pine savannas, t...



MUCH-AWAITED GEORGIA FISHING, HUNTING AND WILDLIFE APP IS HERE (11/8/2012)
Android and iPhone Users have a new tool in the woods and on the water
(SOCIAL CIRCLE, Ga.) - Georgia hunters, anglers and wildlife enthusiasts now have an app of their own! The Official Georgia Fishing, Hunting & Wild...



TROUT STREAMS READY FOR FALL ANGLERS (10/23/2012)
Delayed Harvest Trout Streams Open Nov. 1
(SOCIAL CIRCLE, Ga.) - Beginning on November 1, anglers should head to north Georgia for fishing in one of the five delayed harvest trout streams, acc...



CAUTION URGED ON ROADS TO AVOID DEER THIS AUTUMN - State Agencies Warn of Increased Car-Deer Collisions during Breeding Season (10/16/2012)

(SOCIAL CIRCLE, Ga.) - With an estimated 50,000 deer-car collisions annually in Georgia, leaders of the state's wildlife, highway safety and insurance...



TURN IN POACHERS AND MAKE THEM PAY-Governor Nathan Deal Signs Proclamation Supporting "Turn in Poachers Day" (10/16/2012)

(SOCIAL CIRCLE, Ga.)-Not only is Saturday, Oct. 20 the opening day of firearms deer season, it also is officially recognized as Turn In Poachers Day i...



HUNTERS READY FOR 2012 FIREARMS DEER SEASON BEGINNING OCTOBER 20 (10/16/2012)

(SOCIAL CIRCLE, Ga.2) - While archery and primitive weapons season occur first, many hunters anxiously wait until the opening day of firearms season t...



HUNTERS URGED TO "ACTT" FOR FIREARMS SAFETY (10/15/2012)

(SOCIAL CIRCLE, Ga.) - During the most recent hunting season, Georgia reported 36 hunting incidents, 16 of which involved firearms. With the upcoming ...



'SNOWBIRD' HUMMERS NEED FEEDERS IN WINTER (10/10/2012)

(FORSYTH, Ga.) - Keep your hummingbird feeders filled and available this fall and winter. That's the recommendation of Georgia Wildlife Resources Divi...



PRIMITIVE WEAPONS DEER SEASON OPENS OCTOBER 13 (10/3/2012)

(SOCIAL CIRCLE, Ga.) - Muzzleloader. Black Powder Gun. These names apply to the type of firearm that can be used during the week-long primitive weapo...



Georgia State Parks's 'Leaf Watch' Helps Leaf Peepers Plan Trips (9/17/2012)
Online Leaf Tracking Starts October 1
Every October, Georgia's forests become a brilliant blanket of red, orange and gold, inspiring leaf peepers to pull out their cameras and lace up thei...
Support KnowPickens.com by utilizing our Advertisers that Support Us! Shop Pickens First!
Tell them you found them on KnowPickens.com


To make changes, add a photo/logo or enhance your listing with a link to website, more pictures,
more information, banner ads and more please email info@knowpickens.com.