Georgia Marble Festival 5K Road Race & Fun Run

Main Street in Jasper, GA ~ October 3, 2015
Add photos to your social media pages with icons on top right of the photo.
If you would like your photo removed from the site or Facebook page,
please email the event and photo number to info@knowpickens.com.
PHOTOS BROUGHT
TO YOU BY
CLICK
TO GET COUPON
FOR 10% OFF AT
DOS MARGARITAS THROUGH
DECEMBER 31, 2015.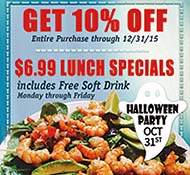 Must present coupon