Pickens Chamber Winter Ball

ADVERTISEMENT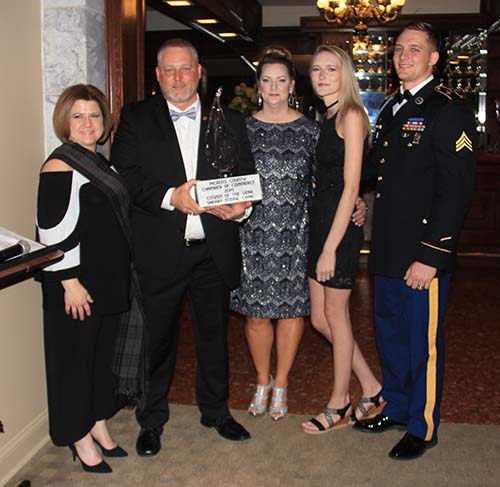 Pickens Sheriff Donnie Craig named Citizen of the Year. Pictured with family (Tina, Ashley & Tyler) and Amberle Godfrey, Pickens Chamber President.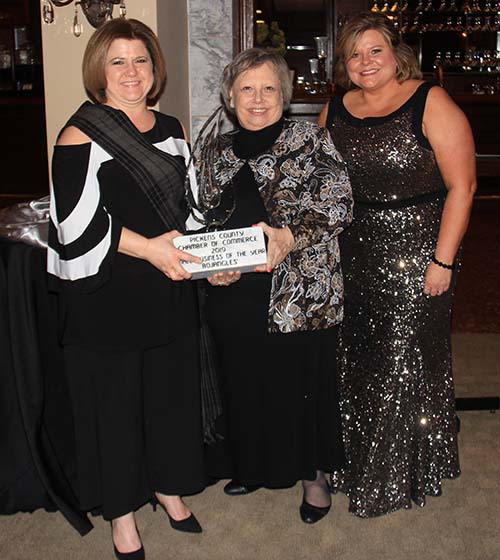 Regina Camp accepts Bojangles award for Business of the Year.


1/19/2019

For 10 years, the Pickens Chamber of Commerce's annual Winter Ball is held at the historic Tate House in Tate, Georgia. Lots of shimmer and shine at the event playfully dubbed as the 'Adult Prom'.

Coverage brought to you by Reinhardt University, the Premier Sponsor of the Winter Ball.

Limited patrons attended a VIP Reception before the event offering hors d'oeuvres, SWAG Bag, and entertainment with Joe Morgan on the piano.

Each year, the Pickens Chamber announces their annual winners at the Ball. Congratulations to the following:

Citizen of the Year
Pickens Sheriff Donnie Craig

Small Business of the Year
Bojangles

Ambassador of the Year
Michelle Logan

Video of the program with the announcements below. Time in video: Ambassador 10:36 | Business 15:24 | Citizen 19:38


Entertainment during the Ball by Kevin Johnson and Chris 'DJ Epik' - Paradyme Entertainment, and Allison Boyle, Vocalist with Ross Galbreath, Producer.


SOCIAL STORIES
If you want a high resolution version, please email the number and photo to info@knowpickens.com.

MORE NEWS ------ BACK TO PICKENS COUNTY CHAMBER OF COMMERCE