Local Fifth Graders to Compete in Fifth Annual ETC Spelling Bee – LIVE on ETC3

Get Ready…..Get Set….SPELL!! LIVE on ETC3 on November 10th at 2:00 p.m
ADVERTISEMENT
11/6/2012

Several fifth grade students from the ETC service area (Ball Ground, Gilmer, Pickens, Fannin and Copper Basin) have earned their right to represent their perspective schools in the fifth annual ETC Spelling Bee on Saturday, November 10th. The Spelling Bee will be LIVE on ETC3 at 2:00 p.m. from the Fannin County Performing Arts Center. Come be a part of the audience or tune in to ETC3. The winner will receive a $1000 savings bond and $1500 for their school to go toward their current fundraising project. The runner up will receive a $500 savings bond.

Admission is Free! But, for those that can't make it to the venue to support your favorite 5th grader, we hope that you will tune in to ETC3 and watch it LIVE from the convenience of your home or go to our website at www.northganow.com and watch the live streaming video.

Students in photos are shown from left to right.


Ball Ground Elementary School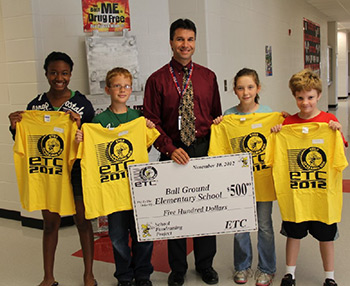 Elisha Cloy, Ethan Youmans,
Lilia Bingham, and Nolan Hiott


Harmony Elementary School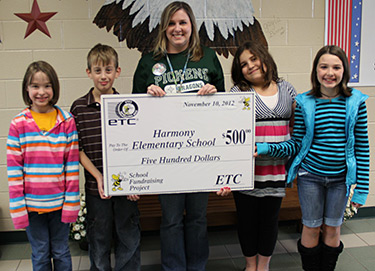 Alexis Brooks, Christian Lanier,
Nayelli Mejia, and Niki Frix


Hill City Elementary School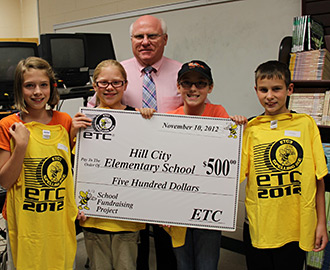 Hannah Vincent, Lauren Childers,
Peyton Schmidt, and Tate Keener


Jasper Elementary School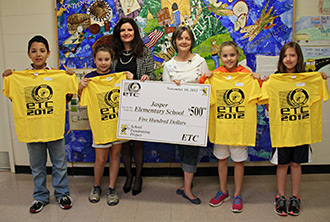 Aaron Rodriguez, Ellie Pool,
Lauren Pitkins, and Valerie Maple


Tate Elementary School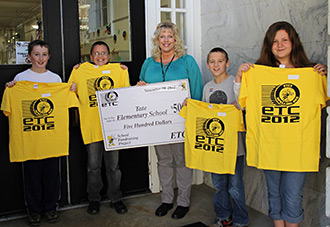 Colby James, David Rivera,
Gavin Gleason, and Marisa Eslinger


Wildwood Christian Academy


Abby Wall, Addy Fitts,
Anna Catharine McMullen, and Katie Burdett

MORE NEWS ------ BACK TO ETC COMMUNICATIONS