Winners of the Fall Stock Market Competition for Pickens County
ADVERTISEMENT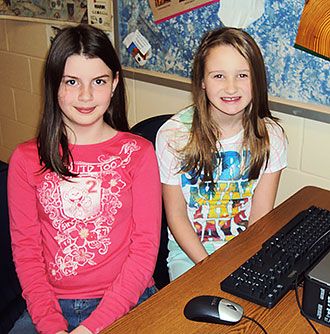 Baylee Gaddis and Myla Haydon invested their $100,000 and made $17, 000. These wise investors can be located at Harmony Elementary School in their 5th grade classroom.

ADVERTISEMENT


1/16/2014

Economics is an area of the elementary curriculum that is often perceived as a less than engaging part of social studies and math. The thing that makes learning fun to many students is competition. The Stock Market Game is not only a competitive game but it also helps students do better in school.

When students participate in The Stock Market Game, they are in a real-world situation where they practice the content and skills they're taught in math, English, Language Arts, economics, social studies, and other school subjects. Most importantly, The Stock Market Game develops positive money habits and prepares students for the future.

The Stock Market Game provides students with hands on opportunities to use $100,000 to invest. Through The Stock Market Game, students gain a fundamental understanding of investing and how they might get their money to work for them.


MORE NEWS ------ BACK TO HARMONY ELEMENTARY (HES)