Harmony Elementary students attend the Georgia Stock Market Game Awards Luncheon
ADVERTISEMENT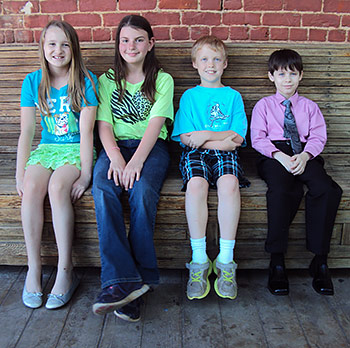 HES winners for Pickens County ~ Baylee Gaddis and Myla Haydon (girls) & Ryker Burrell and Will Jent (boys)

ADVERTISEMENT


5/16/2014

Georgia Council on Economic Education sponsored the 34th Annual Georgia Stock Market Game Awards Luncheon recognizing the winning regional teams at the Georgia Freight Depot, Underground Atlanta.

The winning teams from Pickens County were the Fall 2013 winners, Baylee Gaddis and Myla Haydon; Spring winners, Ryker Burrell and Will Jent.

The Stock Market Game provides students with hands on opportunities to use $100,000 to invest. The fall and spring winners attend Harmony Elementary School and were recognized for wise investments and getting the greatest return for their stocks.



MORE NEWS ------ BACK TO HARMONY ELEMENTARY (HES)