Pickens Senior Center Looking For Donations of VHS, DVDs, and Books on Tape
ADVERTISEMENT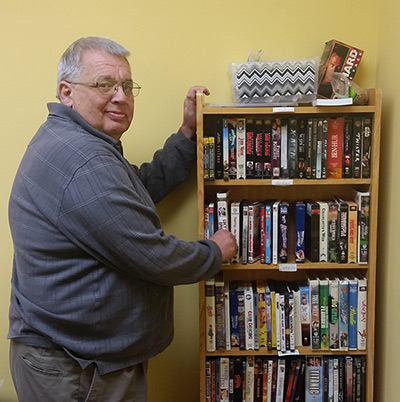 Garrry Peterson, President of the Senior Center Site Council is showing off their current collection.
1/8/2015

Do you have VHS, DVDs or books on tape/cd you no longer use? Consider donating them to the Pickens Senior Center for seniors to check out and take home to watch.

Due to the limited amount of money that seniors draw each month, most of them can not afford cable TV. With the winter months and due to ice and cold weather they are forced to stay inside on weekends and holiday.

Drop them off Monday - Friday from 8:00 am to 1:00 pm at the center located on 400 Stegall Drive in Jasper.



MORE NEWS ------ BACK TO PICKENS COUNTY SENIOR CENTER