Pickens Chamber of Commerce March Breakfast

Frank Norton, Jr. with The Norton Agency presented "Forecast 2015" for Pickens County
ADVERTISEMENT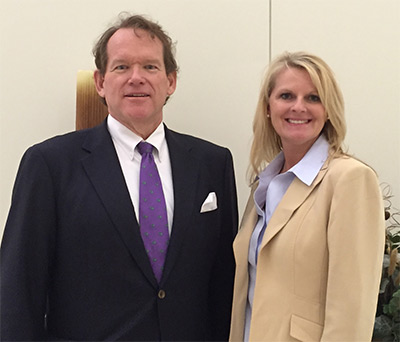 L-R: Frank Norton, Denise Duncan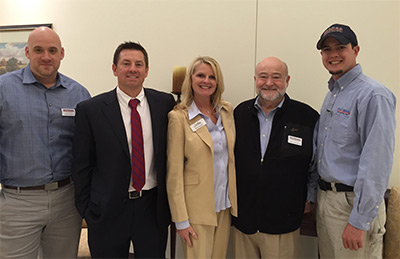 L-R: Jeremy Olson, Jonathan Schooler, Denise Duncan, Andy Thompson, Andrew May


3/17/2015

The Chamber Membership breakfast was held March 10th with over 180 in attendance. Breakfast was catered by Dough Boys Cakes & Catering and Global Restorations was the March sponsor. Frank Norton, Jr. with The Norton Agency presented "Forecast 2015" for Pickens County.

Community Bank of Pickens County is our Large Business of the Month Sponsor and awarded Pepsi Beverages Company the March Large Business of the Month Award.

The Chamber of Commerce Ambassador Matt Youngblood with WYYZ welcomed new Chamber members: Transformations Salon, Inc., Buffalos Lukes, Sharptop Property Investors, LLC., Henry Hamilton, A and A Bonding, Country Kids, Inc., Foot & Ankle Reconstruction of North Georgia, Dollar Tree and Chick-Fil-A.

The Pickens County Chamber of Commerce hosts a monthly breakfast on the second Tuesday of each month with the next scheduled breakfast, Tuesday, April 14th. This is a great opportunity for members to network and make great business connections. For more information about the breakfast, or any other events hosted by the Chamber, please call 706.692.5600.



MORE NEWS ------ BACK TO PICKENS COUNTY CHAMBER OF COMMERCE