Jan Stephens Retires After 30 Years With Pickens Environmental Health
ADVERTISEMENT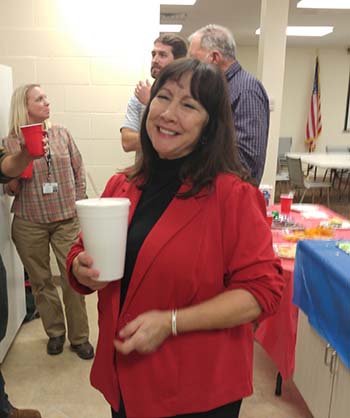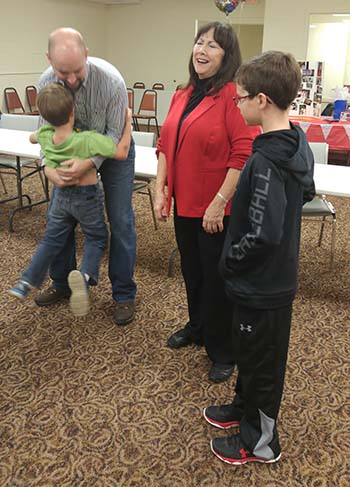 Retirement means more time for grandchildren.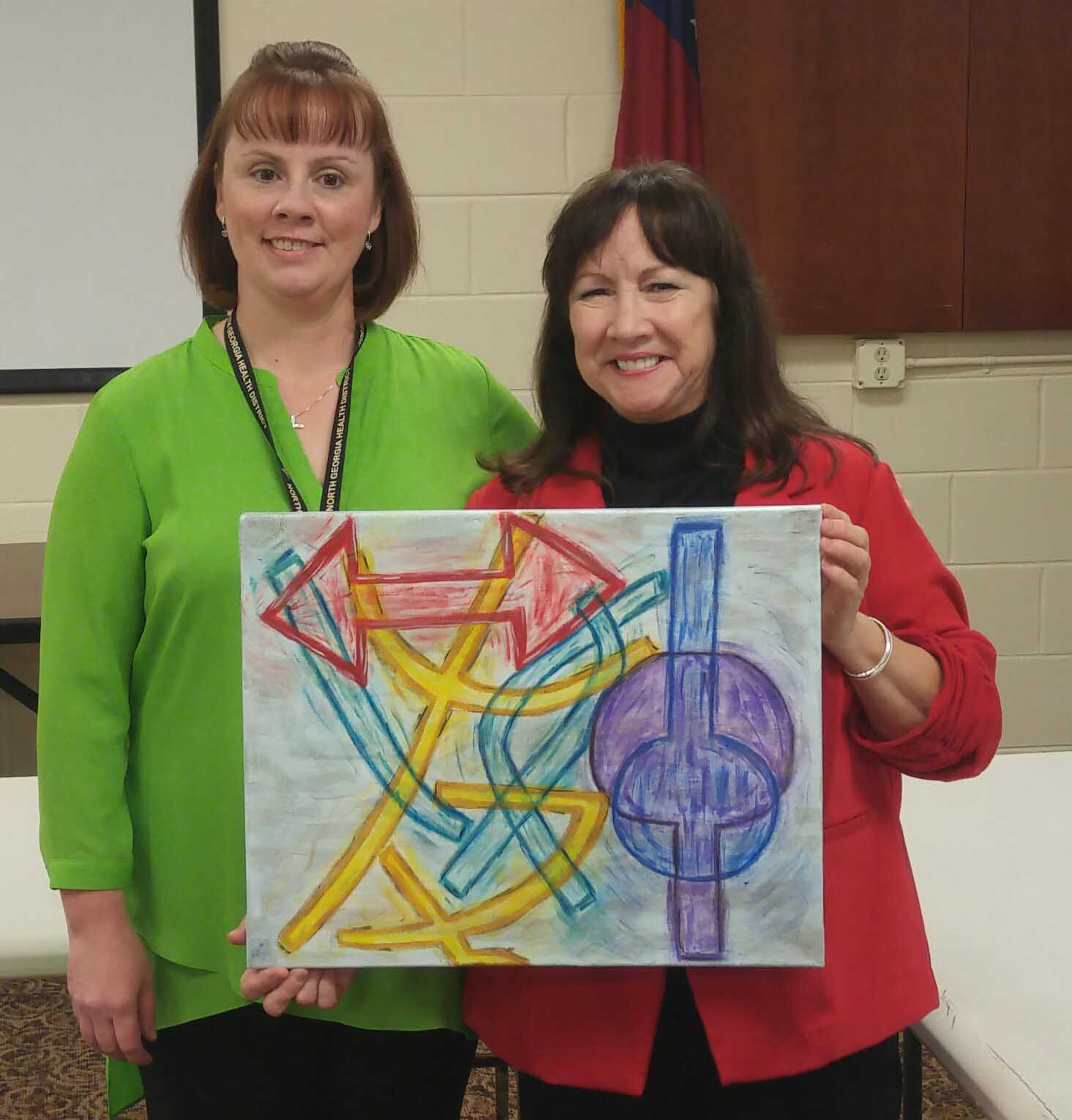 Andrea Martin gave Jan a painting reflecting her mission statement.

Photos are from Jan's retiredment party by Andrea Rich Martin


1/29/2016

Pickens County is losing a huge asset today with the retirement of Jan Stephens, Pickens Environmental Health Manager. For 30 years, Jan helped keep us healthy and educated concerning food service, land use, rabid animals, and body art establishments.

Jan reflected on her 'Fun Job' with many amusing stories including one about an old casserole sent by accident to be tested for rabies. In the late 90's, the state wanted to justify everything with numbers and implemented computer documentation. She admitted that this was not her favorite part of the job.

Over 70 people attended a retirement party, hosted by the North Georgia Healthy District, on January 21, 2016 at the Pickens County Administration Building. Employees from the District, including Cherokee, Fannin, Gilmer, Murray and Whitfield were in attendance.

Andrea Martin, Gilmer County Environmental Health County Manager said, "She is the most giving and humble person I have ever known! Her light shines wherever she goes, and we are so blessed to have her both professionally and personally. Remarkable woman now and always."

Andrea gave Jan a painting depicting the symbols for Jan's career mission statement:

1. Educate
2. Communicate
then
3. Regulate
4. Cooperate.

Jan remarked on her mission statement, "If you do the first two, the last two are easy."

Many gifts were presented to Jan during her party, including a drill set. Jan was the first and, as far as she knows the only woman to graduate from Pickens Tech with a Residential Construction and Cabinet Building degree.

Jan will continue to be the Dangerous Dog Officer until her replacement is hired. Ray King, District Director of Environmental Health will maintain other operations until that time.

Best of luck Jan - Enjoy!


MORE NEWS ------ BACK TO PICKENS COUNTY ENVIRONMENTAL HEALTH SERVICES