Ed B's Studio 54 Introduces Artist Rocky Collins
ADVERTISEMENT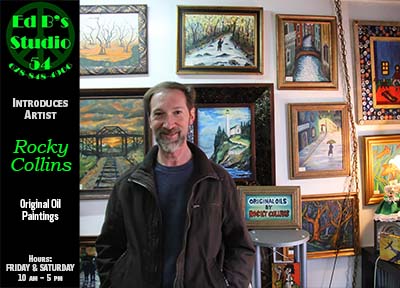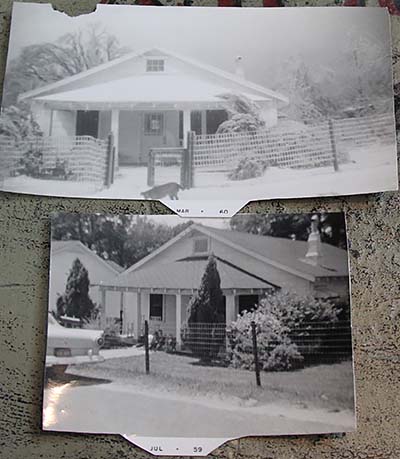 When Rocky was a young child, he lived in the home that is now Ed B's Studio 54.


2/13/2016

Ed B's Studio 54 introduces artist Rocky Collins, a Jasper native and relatively new original oil painter. During a snow storm last winter, Rocky stumbled across oil paints, and now a year later his art covers a wall at Studio 54.

Rocky's paintings feature many different surroundings and subjects. When asked about a theme he said, "I don't want to get stuck on one thing." His work features Jasper landmarks, like The Woodbridge Inn, and street scenes in the Evening Series.

Not only are all his pieces original, but he makes unique frames for them using driftwood, mica, beer caps and other material. Prices for his framed paintings start at $75.

Rocky has a unique connection to the studio. When he was a small child in the last 50's and early 60's, he lived in the house that is now Ed B's Studio 54.

Since painting is a hobby for Rocky, most of his time is spent making handcraft custom furniture for his business, Collins Classic Furniture. His furniture is mostly for commercial businesses and found in fine hotels and resorts around the world.

Stop in and see his work at Ed B's Studio 54 - It's not your average art studio! Located in downtown Jasper. Open Fridays and Saturdays from 10 a.m. to 5 p.m.

Visit Ed B's Studio 54 Facebook page for more information.


MORE NEWS ------ BACK TO ED B'S STUDIO 54