Dollar General Trying Again For Location at Cove and Grandview Roads

Site plan to replace Jasper Junction; Petition started
ADVERTISEMENT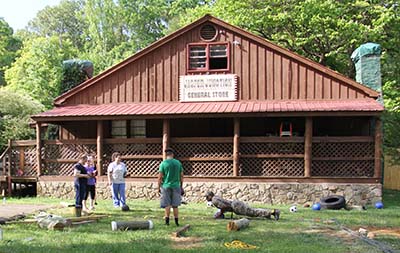 Current location of proposed Dollar General Store #17892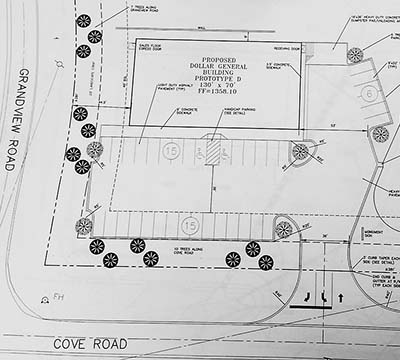 Site Plan submitted to Pickens County
Click here for larger view


7/13/2016

On July 1st, Pickens County Planning & Development department received civil plans to build Dollar General Store #17892 at the corner of Cove and Grandview Roads. The location is best known as Jasper Junction, but currently home to the new business Zoo-Ology.

A group of concerned citizens are actively trying to stop the historic cabin from being torn down, as well as opposing a Dollar General in that area. A petition, found at Deb's Bakery, has been created and a presentation will be made at the Commissioners meeting on July 21st.

Hibbymo Properties attempted to change the zoning of the adjacent property on the corner of Cove and Grandview Roads to commercial in December 2015. The rezone request was denied. View video

A rezone will not be necessary for this property because it has the necessary commercial zoning.

The civil plans are being reviewed by the federal Natural Resources Conservation Service (NRCS) staff. This process could take 1-2 months. After this review is complete, the Pickens County Planning & Development will require a traffic study and review the plans to ensure it meets all Pickens County Codes of Ordinances.


MORE NEWS ------ BACK TO KNOWPICKENS.COM