Last Week for Advance In-Person Voting
ADVERTISEMENT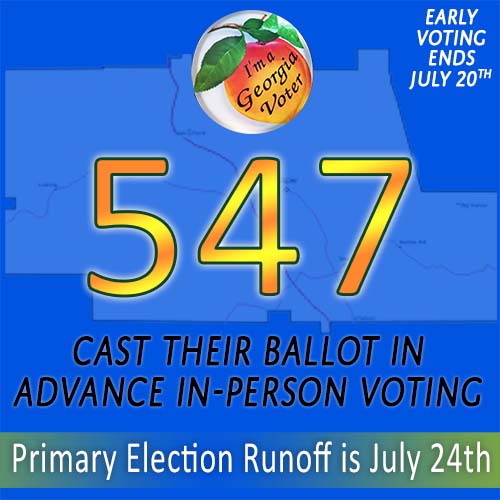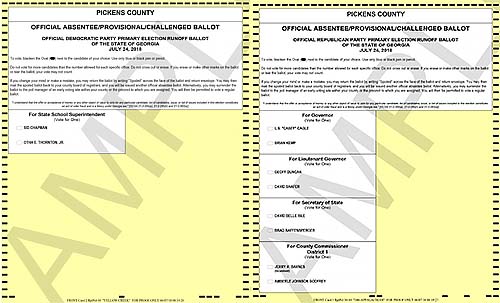 Click for PDF versions of the sample ballots:
Democratic | Republican


7/13/2018

After two weeks of Advance In-Person voting for the Primary Runoff Election on July 24th, 547 Pickens County registered voters cast their ballot. Early voting ends on Friday, July 20th at the Pickens County Board of Elections and Registration. Hours are Monday-Friday from 8 am to 5 pm.

On the local level, there is runoff for Pickens County Commissioner District 1 between incumbent Jerry Barnes and Amberle Johnson Godfrey. Only registered voters in West Pickens are eligible to vote in this race.

To find out if you are eligible as well as check your registration status, view a sample ballot, find voting location, or request an absentee ballot, visit www.mvp.sos.ga.gov

Click for PDF versions of the sample ballots:

Democratic | Republican

***NOTE: Only residents within Pickens County District 1 are eligible to vote for County Commission District 1.


MORE NEWS ------ BACK TO PICKENS COUNTY BOARD OF ELECTIONS AND REGISTRATION