Cornbread Reunion Will Feature More Artists and More Cornbread
ADVERTISEMENT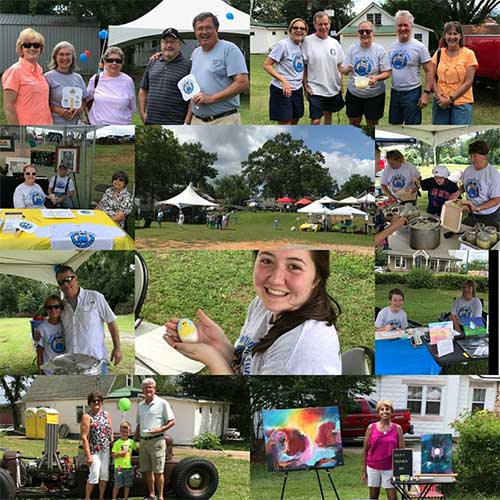 Photos from 2017 Cornbread Reunion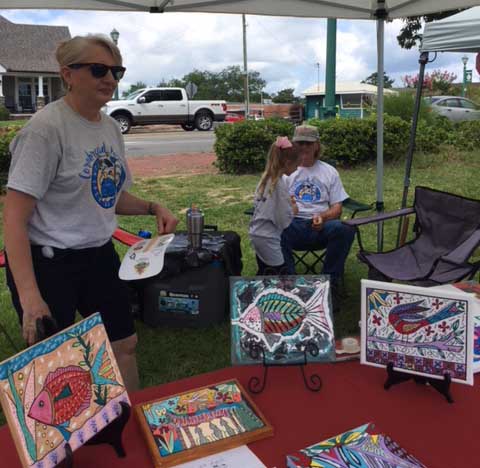 Artists JJ and Billy Roper and their budding artist grandniece made the Cornbread Reunion last year.


8/8/2018 ~ by Amelia McIntrye

The 2nd Annual Cornbread Reunion is this Saturday, August 11th in the Green Space in downtown Jasper. The area has a grove of tall oaks that will provide ample shade for expanded activities at this year's Reunion.

Event Chairman Ed Bracken, artist and owner of Jasper's Studio 54, has teamed up with Art Pickens to invite artists to display, sell, and demonstrate their artwork. Currently there are about 30 artists lined up to participate.

There will also be plenty of cornbread on hand with delicious sides to go with it. Ed B. has cooked up a Cornbread Cooking Contest and has over 20 contestants at this time. The judges for the competition will be Mary Ann Shields, owner of Mary Ann's restaurant, Hans Rueffert from the Woodbridge Inn, and Vidhya Narayanan, a native of India and a fan of Appalachian foods.

Arthur McIntyre will be back by popular demand cooking corn cakes and country style fried ham fresh off the griddle. Community groups, families, and businesses are providing other fixins under the direction of food committee chair Chef Hans Rueffert and his co-chair Amelia McIntyre.

Are you feeling a need for some good "down home" hospitality? Would you like to show your support for the arts and culture in Pickens County? You are invited to bring family and friends and join the fun at the Cornbread Reunion sponsored by Pickens Arts and Cultural Alliance. Admission is free, lunch and cornbread tasting is $10. Art raffle tickets are $3. Hours are 11-4.

For more information call 770-893-7940.



MORE NEWS ------ BACK TO PICKENS ARTS AND CULTURAL ALLIANCE (PACA)