Asking For Help is a Sign of Strength
ADVERTISEMENT
6/7/2019 ~ by Melanie Dallas, LPC

In a 2017 article in Psychology Today, author Rob Whitley, Ph.D., a researcher in the department of psychiatry at McGill University, calls men's mental health a silent crisis. It's an interesting choice of words – not only because silence in the face of a challenge (i.e. not asking for help) can make a bad situation worse, but also because our societal norms regard such silence in men as a sign of strength.

But if you add such a societal expectations to the already substantial stigma surrounding mental illness, it can be easy to see why men especially might find it difficult to ask for help. In fact, that's the whole point of Dr. Whitley's article – he notes that while men are three times more likely to die by suicide and three times more likely to have a substance use disorder than women, they are substantially less likely to seek mental health services.

So why is it so difficult for men to ask for help for mental health issues? There are likely a lot of reasons. We teach boys they need to be tough, that crying is a sign of weakness, that talking about your feelings is….men don't talk about their feelings. And even if we don't explicitly say such things to our sons, such messages abound in television, video games, social media and advertising.

Another reason – perhaps a result of the first – is that men might have difficulty talking about their feelings. If you were taught to "shake it off" after taking a wild pitch in the ribs, imagine how much more difficult it might be to tell someone you've been feeling sad, unconfident or worthless, especially if you have to make an appointment with a stranger and miss work to do it.

Last year, Cleveland Cavaliers center Kevin Love wrote a very candid essay in The Players Tribune about his own mental health struggles, describing how his insecurity about mental health made it difficult for him to talk about his problems. "Call it a stigma or call it fear or insecurity," Love wrote, "but what I was worried about wasn't just my own inner struggles but how difficult it was to talk about them." That's likely a sentiment to which many men can relate.

Fortunately, Love is one of many male athletes that has begun talking about his personal mental health challenges in hopes of encouraging other men to get help. Former UGA football star Herschel Walker has spoken out about his struggles with dissociative identity disorder, while former Pittsburgh Steelers quarterback and two-time Super Bowl MVP Terry Bradshaw has opened up about his depression and anxiety.

Swimmer Michael Phelps, the most decorated Olympic athlete in history, has not only talked about his struggles with depression, but has done commercials encouraging people to seek therapy for mental health issues.

What's most important to realize is if you are a man struggling with depression, anxiety, substance use, anger or any number of other mental health issues, you are not alone. One in five people will have a mental illness in their lifetime – so the next time you are at a work meeting or the gym or the movie theatre with your family, look around and do the math.

If you are concerned about your mental health, talk to your doctor – he or she may be able to recommend a therapist. You may also be able to find a therapist through your company's employee assistance program (EAP). There are also community mental health agencies and other providers you can likely find with a quick online search.

Finally, if talking about your feelings or admitting you are depressed is frightening, then doing it requires courage. The fact is, with all of the societal stereotypes that get piled on men, talking about your feelings and mental health requires much more strength than staying silent. Be strong.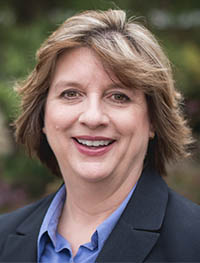 Melanie Dallas, LPC
Melanie Dallas is a licensed professional counselor and CEO of Highland Rivers Health, which provides treatment and recovery services for individuals with mental illness, substance use disorders, and intellectual and developmental disabilities in a 12-county region of northwest Georgia that includes Bartow, Cherokee, Floyd, Fannin, Gilmer, Gordon, Haralson, Murray, Paulding, Pickens, Polk and Whitfield counties.
MORE NEWS ------ BACK TO HIGHLAND RIVERS HEALTH