This Independence Day, Celebrate the Independence of Individuals Living in Recovery
ADVERTISEMENT
7/3/2019 ~ by Melanie Dallas, LPC

As we celebrate the Fourth of July – Independence Day – I wanted to share some thoughts on freedom and independence, especially as independence often takes on new meaning for individuals living in recovery with mental illness or substance use disorders, or with intellectual and developmental disabilities.

For many raised in the U.S., the idea of freedom – the personal independence to live how and where we want, to pursue the life's work we wish, and to live our private lives – is perhaps the defining characteristic of American life. And I, like most Americans, salute the men and women of our military who have sacrificed much and fought with honor to ensure I retain the liberties extended to me as an American.

But for individuals living with mental illness, substance use disorders or disabilities, independence can seem elusive. It may be hard to feel truly independent if depression is clouding your perspective, if voices in your head are telling you you're worthless, or if your brain is driving you to do whatever it takes to get high. Likewise, if we think of an individual with a complex disability that might require assistance performing the most basic personal functions, we may not think of that individual as having independence.

So let's examine these ideas, starting with the last example above. Can a person with a complex disability requiring high levels of personal assistance be independent? The answer is yes. Although we may use the terms interchangeably, there an important difference between independence – personal self-determination – and autonomy, the ability to use one's body as one wishes.

Our experience providing services to individuals with disabilities has shown that an individual with a restricted ability to move, walk or attend to personal needs can indeed express independence – from choosing a personal care provider, choosing what to eat, and choosing how to spend his or her money (which many individuals receive from disability insurance benefits).

Likewise, even an individual with limited cognitive ability can usually express preferences for activities, food, friends and other lifestyle choices – and in order to foster that independence, our job is to carry out those decisions, sometimes even if we don't agree with them (unless a decision would result in harm). The point is, we strive to support individuals being as independent as possible – because independence is important to every individual.

For individuals living with mental illness or substance use disorders (or both), regaining independence is a key part of recovery – a topic I have written about frequently. As with any disease, mental illness and addiction affect people differently – some may recover fairly quickly and resume their life with a renewed sense of purpose. However, for individuals with severe and chronic mental illness, or those with debilitating addictive disease, recovery may not only be more complex but may be a life-long journey.

It's important to understand, however, that independence in recovery does not mean living a life independent of mental illness or a substance use disorder. Rather, because living in recovery means living with these illnesses, independence means being able to make decisions for oneself, choosing how and where to live, with whom to associate, if and where to work, and much more.

In short, it is often the same decisions that an individual without these illnesses might make, but always remaining vigilant about how each decisions might affect life in recovery. In that sense, individuals living in recovery may often be more thoughtful about their life journeys than those of us who might take our freedom and independence for granted.

So this Independence Day, let's not only celebrate the independence of our great nation, and those who fought to secure those freedoms for us, but also those with disabilities, and those living in recovery with mental illness and substance use disorders, for whom independence is not only an ideal, but something to be especially cherished, nurtured and supported.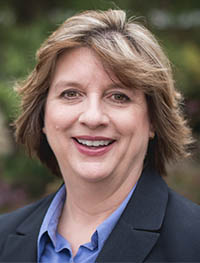 Melanie Dallas, LPC
Melanie Dallas is a licensed professional counselor and CEO of Highland Rivers Health, which provides treatment and recovery services for individuals with mental illness, substance use disorders, and intellectual and developmental disabilities in a 12-county region of northwest Georgia that includes Bartow, Cherokee, Floyd, Fannin, Gilmer, Gordon, Haralson, Murray, Paulding, Pickens, Polk and Whitfield counties.
MORE NEWS ------ BACK TO HIGHLAND RIVERS HEALTH