Minority Populations and Mental Health: More Risk Factors, Less Treatment

July is Minority Mental Health Awareness Month
ADVERTISEMENT
7/22/2019 ~ by Melanie Dallas, LPC

Mental illness is more common than people realize and it does not discriminate. Approximately one in five people – 20 percent – will experience a mental illness in their lifetime, and those affected by mental illness include people of all socioeconomic groups, all races and ethnicities, and all ages.

But despite the 'impartiality' of mental illness, some population subgroups are more at risk of mental health problems. In particular, racial and ethnic minorities – especially African Americans and Hispanics – are more likely to experience risk factors for mental health problems.

For example, according to the Department of Health and Human Services Office of Minority Health (OMH), poverty can affect mental health. OMH reports that Hispanics living below the poverty level are more than twice as likely to report psychological distress as those living above the poverty level, while blacks living in poverty are three times more likely to report psychological distress. Overall, African Americans are 10 percent more likely to report having serious psychological distress than Non-Hispanic whites.

Likewise, both blacks and Hispanics are more likely to report feelings of sadness, hopelessness, worthlessness and feeling that 'everything is an effort' than whites. Such feelings are not only risk factors for mental illness, but in many cases indicate an individual might already have a mental health condition such as depression.

OMH has also reported that African Americans of all ages are more likely to be victims of serious violent crime than are whites, making them more likely to meet the diagnostic criteria for post-traumatic stress disorder (PTSD).

However, despite these risk factors, members of minority populations are less likely to receive treatment for mental illness. The Agency for Healthcare Research and Quality (AHRQ) reports that racial and ethnic minority groups in the U.S. are less likely to have access to mental health services, less likely to use community mental health services, more likely to use emergency departments, and more likely to receive lower quality care.

More specifically, according to the Substance Abuse and Mental Health Services Administration (SAMHSA) in 2017:

• 41.5 percent of youth ages 12 to 17 received care for a major depressive episode, but only 35.1 percent of black youth and 32.7 percent of Hispanic youth received treatment for their condition.

• 13.3 percent of youth ages 12 to 17 had at least one depressive episode, but that number was higher among Hispanic youth at 13.8 percent (and although this number may not seem much higher, it likely represents hundreds, if not thousands, of young people).

• 18.9 percent of adults (46.6 million people) had a mental illness, but that rate was (significantly) higher among people of two or more races at 28.6 percent.

These trends are not new, unfortunately. The American Psychological Association reports that in 2011 only 54.3 percent of adult African Americans with a major depressive episode received treatment, compared with 73.1 percent of adult white Americans. Likewise, according to the Centers for Disease Control and Prevention, in 2014 non-Hispanic whites received mental health treatment two times more often than Hispanics.

There are perhaps many reasons for these terrible statistics, and certainly no easy solutions. But, as I wrote last year for Minority Mental Health Awareness Month, awareness of the problems and barriers faced by minority communities is an important first step to ensuring all our community institutions – schools, hospitals, churches, social services agencies and others – take the mental health challenges of minority communities seriously. We all must remain vigilant to the needs of minority populations and be willing to help them find – and access – the mental health services they need, when they need them.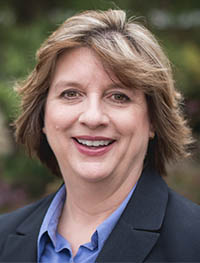 Melanie Dallas, LPC
Melanie Dallas is a licensed professional counselor and CEO of Highland Rivers Health, which provides treatment and recovery services for individuals with mental illness, substance use disorders, and intellectual and developmental disabilities in a 12-county region of northwest Georgia that includes Bartow, Cherokee, Floyd, Fannin, Gilmer, Gordon, Haralson, Murray, Paulding, Pickens, Polk and Whitfield counties.
MORE NEWS ------ BACK TO HIGHLAND RIVERS HEALTH