Back to School: Timely Treatment Important for Students Facing Mental Health Challenges
ADVERTISEMENT
8/5/2019 ~ by Melanie Dallas, LPC

As students across Georgia return to school, I want to share some thoughts about youth and mental health. If it seems I write about this topic a lot, I do – both because mental illness in children is more common than many parents realize, and because timely treatment for children is so important.

According to the National Alliance for Mental Illness (NAMI), 20 percent of youth ages 13 to 18 live with a mental health condition – and further, 50 percent of all lifetime cases of mental illness start by the time an individual is 14. Equally concerning is that more than third – 37 percent – of children who have a mental health condition at age 14 drop out of school, the highest drop-out rate of any disability group.

These figures should trouble parents and educators alike. Unfortunately, there continues to be stigma around mental illness, and recognizing mental illness in children and adolescents is not always easy. Toward that end, there are a couple popular misconceptions about mental illness in youth that are important to correct.

The first is that my child's mood, academic performance and behavior would improve if he or she would just…pay attention in school, socialize less, see friends more, get more sleep, not sleep as much, spend more time studying, spend less time studying and get out more, get more exercise, eat better…the list goes on.

Certainly, depending on individual circumstances, any of those things might help. But they might not. Mental illness rarely if ever clears up on its own and behaviors we might associate with being a 'typical teen' – moodiness, acting out, excessive sleeping and others – can be signs of a mental health problem.

Hoping the issue will resolve on its own, or that you child will 'grow out of it' are understandable responses, but often don't help the child in the short term. NAMI reports the average length of time between when a child might start experiencing symptoms of mental illness and receiving treatment is an astounding eight to 10 years. No child should have to suffer into adulthood with untreated mental health problems.

A second common misconception is that a youth diagnosed with a mental illness will always have it. It is true that some mental illnesses may recur later in life, and in some cases individuals may live with mental illness throughout their lives. But the fact is many cases of mental illness are temporary episodes that can be successfully treated.

For example, a 16-year old student might develop depression for any number of reasons. But seeking treatment as soon as possible – which might include counseling with a therapist and perhaps medication – can help relieve the symptoms and help the student recover. In some cases, that student may never have depression again – but will also be much more informed about what to do if so.

In other words, getting treatment for a mental health issue is always important and beneficial. Worrying about what may – or may not – happen in the future is no reason not to seek treatment for a problem your child is experiencing today.

In Georgia there are a lot of resources to help students that may be experiencing mental health problems. Governor Kemp and the legislature increased funding for Georgia APEX, a school-based mental health program that helps school staff identify children at-risk and, more importantly, helps them get treatment. In addition, our agency and several others in northwest Georgia provide mental health treatment services for children and adolescents – resources a parent or teacher can find with a quick web search.

The bottom line is, if you suspect your child is facing mental health challenges, don't wait to seek treatment. The sooner a child gets help, the better.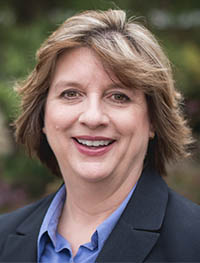 Melanie Dallas, LPC
Melanie Dallas is a licensed professional counselor and CEO of Highland Rivers Health, which provides treatment and recovery services for individuals with mental illness, substance use disorders, and intellectual and developmental disabilities in a 12-county region of northwest Georgia that includes Bartow, Cherokee, Floyd, Fannin, Gilmer, Gordon, Haralson, Murray, Paulding, Pickens, Polk and Whitfield counties.
MORE NEWS ------ BACK TO HIGHLAND RIVERS HEALTH