Giving Thanks: An Attitude and Gratitude Can Improve Mental Wellbeing
ADVERTISEMENT
11/20/2019 ~ by Melanie Dallas, LPC

It may be almost cliché to say the holiday season is a time to reflect on everything for which we are thankful. November even has a holiday whose name celebrates giving thanks. Being grateful for what we have – counting our blessings, as the saying goes – is important. In fact, research suggests that practicing gratitude not only increases our appreciation of the good things in our lives, but can also have a positive impact on our mental health.

An article published last year by Psychology Today – "Science Proves That Gratitude is Key to Well-Being" – explains that gratitude actually stimulates two key areas of our brain: the hypothalamus, which regulates stress, and the ventral tegmental area, which plays a role in the brain's reward system that produces feelings of pleasure. In other words, being grateful can help reduce stress and make us feel better.

Likewise, a 2018 study in the journal Psychotherapy Research examined the benefits of gratitude for adults receiving mental health counseling. Researchers found that individuals who wrote notes of gratitude to other people (just once a week for three weeks) as part of their mental health treatment reported significantly better mental health up to 12 weeks after completing the writing exercise, compared with those who did not write letters or who tracked their negative thoughts.

Writing letters of gratitude is just one of many ways to practice gratitude (and studies have also found that recipients really like receiving them). If you search online you can find several lists of ways to be more conscious about gratitude and expressing it, and I've compiled a few ideas here. Keep in mind, you don't have to do all of these things and different activities might be more appealing to different people.

Appreciate the small things. Gratitude isn't just about appreciating the "big" things, but recognizing things that make your life better, even things we might take for granted: air conditioning, clean water, the ability to eat favorite foods, having a car to drive (even if it's not our dream car, having transportation is important).

Appreciate your challenges. There is a saying about recovery and growth: "There is no growth in the comfort zone, and no comfort in the growth zone." Challenges help us grow and learn, and sometimes thinking about difficult situations can help remind us what we have to be thankful for. Think about past challenges and how they've helped make you into the person you are today.

Volunteer. Studies have shown volunteering for the purpose of helping others actually increases our own well-being and our ability to have more gratitude. Not only can giving back make you appreciate things you may take for granted, but a University of Pennsylvania study found that volunteering is the single most reliable way to momentarily increase your well-being.

Keep a gratitude journal. This is one activity that appears on every list of ways to practice gratitude. In fact, journaling has been shown to provide many benefits besides gratitude, and is frequently a part of mental health and substance use recovery. The important idea here is writing down things for which you are grateful, small or large. You can journal daily or weekly – however often works best for you – but the more you are conscious about being grateful for the things in your life, the more things you will find to be grateful for. Being able to go back and review your gratitude lists can also be a valuable coping strategy for stressful days.

Of course, there are many more gratitude activities and practices you can find with a quick web search, but the goal of any such activity is to remind ourselves that we really do have a lot of be thankful for, and being conscious of what those things are every day.

I'd like to wish everyone a happy and healthy holiday season filled with good times, good people and gratitude.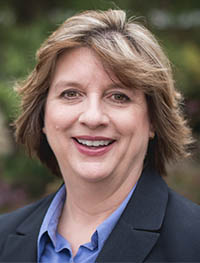 Melanie Dallas, LPC
Melanie Dallas is a licensed professional counselor and CEO of Highland Rivers Health, which provides treatment and recovery services for individuals with mental illness, substance use disorders, and intellectual and developmental disabilities in a 12-county region of northwest Georgia that includes Bartow, Cherokee, Floyd, Fannin, Gilmer, Gordon, Haralson, Murray, Paulding, Pickens, Polk and Whitfield counties.
MORE NEWS ------ BACK TO HIGHLAND RIVERS HEALTH