Holiday Blues are Real – but Manageable
ADVERTISEMENT
12/11/2019 ~ by Melanie Dallas, LPC

Let's face it, the holidays can be stressful. While time with family and friends, holiday celebrations and running the gauntlet from black Friday to giving Tuesday are exciting for many, the holiday season can also bring a host of stressful situations. For some, the holidays may bring sadness, loneliness, anxiety and too much self-reflection. Many people may also feel a sense of grief around the holidays remembering loved ones who have passed on.

The stress, fatigue, expectations (some of which may be unrealistic) and financial burden of the holidays can impact our ability to enjoy the season. If you are disconnected from family and friends, feelings of loneliness may be much more prominent this time of year. Added social activities and family time, excessive celebration – which may include over-indulging in alcohol or food – and lack of sleep may be additional stressors.

Depression is one of the most common mental health disorders in the U.S. and research suggests it is a caused by a combination of genetic, biological, environmental and psychological factors. Further, if you have risk factors for depression such as serious physical illnesses, personal or family history of depression, major life changes or trauma, or take certain medications, the holidays may feel even more difficult for you.

Sadness and depression are deeply personal and felt differently by everyone – and the stress of the holidays can make symptoms worse. According to the National Institute of Mental Health, if you have been experiencing some of the following symptoms for most of the day, nearly every day, in the last two weeks, you may be experiencing depression:

• Persistent sadness or empty mood
• Feelings of hopelessness, worthlessness, guilt or pessimism
• Loss of interest or pleasure in hobbies and activities
• Decreased energy or fatigue
• Moving or talking more slowly
• Feeling restless, agitated or irritable
• Difficulty concentrating, remembering or making decisions
• Difficulty sleeping or oversleeping
• Appetite or weight changes
• Thoughts of death or suicide, suicide attempts
• Aches or pains, headaches, cramps or digestive problems with no obvious physical cause

While working with a therapist is always a good way to get help with depression, there are also several things you can do to manage holiday stress and bolster mental wellbeing:

Set realistic expectations for the holidays and pace yourself. Setting realistic limits on time with family and friends and time for self-care can help you manage the chaos associated with holiday activities. Challenge yourself to decide early on what is really important and make only those commitments that are life-fulfilling for you. Don't take on more tasks than you can accomplish; share the tasks and let others assist you.

Set a financial budget for the holidays and stick to it. The perceived materialism of the holidays can drain the joy out of celebration if you let it. The time shared, the memories created and the connections we feel are the most important parts of the holidays. Those are investments which will last a lifetime.

If you are alone, reach out and find a place to volunteer and give back. There are also many individuals who are dealing with loss during the holidays. If you know someone who is, reach out and make them a part of your celebration, or create a new tradition of including those who have no one to share the holidays with. Your life will be enriched by the experience.

Most important, live fully and enjoy the present.

If you find yourself unable to cope during the holiday season, call the Georgia Crisis and Access Line (GCAL) for help, 24-hours a day, at (800) 725-4225. The Substance Abuse Mental Health Administration (SAMHSA) also has a confidential national helpline that is available at no cost 24/7/365 as a treatment and information service for individuals and family members facing mental health and substance use issues at 1-800-662-HELP (4357).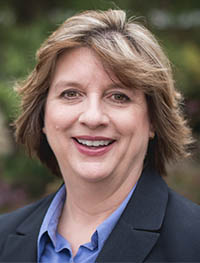 Melanie Dallas, LPC
Melanie Dallas is a licensed professional counselor and CEO of Highland Rivers Health, which provides treatment and recovery services for individuals with mental illness, substance use disorders, and intellectual and developmental disabilities in a 12-county region of northwest Georgia that includes Bartow, Cherokee, Floyd, Fannin, Gilmer, Gordon, Haralson, Murray, Paulding, Pickens, Polk and Whitfield counties.
MORE NEWS ------ BACK TO HIGHLAND RIVERS HEALTH