Jasper Farmers Market Report

Wednesdays & Saturdays each week
ADVERTISEMENT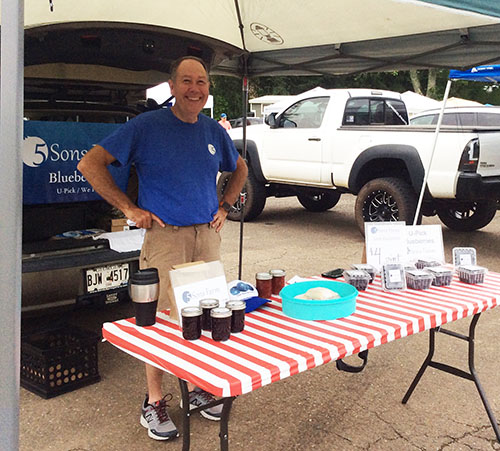 Chris Wilsonís blueberry pies are delicious!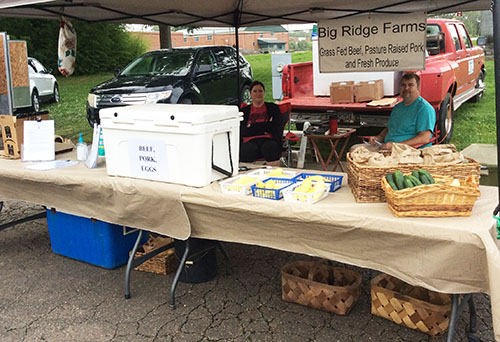 Josh & Hilliard Tatum can help you with all your supper needs, steaks to grill as well as veggies for the side!


6/30/2020 ~ by Heather Giambra

Very busy market day and wonderful dry morning to conduct business. Dr. Chester was holding a drive through shot clinic for pets using the Chamber of Commerce parking lot. The cars with pets and their people lined up on Veterans Memorial Boulevard to wait their turn. [Editor's Note: 475 vaccines given] Meanwhile, the market was full as well with 47 vendors waiting their turn as well, to greet each customer!

Andy, Mike, and John, local guys, brought the music to the delight of the customers and vendors alike. Their group name is Undone. If you would like to hear them, Undone will be playing at the old jail on Main street next weekend.



Fresh vegetables and fruit are in abundance now. 5 Sons Farms had blueberries and sold out early! Suzette Hermann had the first corn and it "sold like hotcakes", according to market manager, Jenny Fellenbaum. Suzette from Southern Grass Fed Beef, also had cabbage and squash to sell. Johnson Farms brought squash as well. Itís always good sauteed with a sprinkle of parmesan, yum!

Zach Hensonís veggie tent always has customerís lining up to get the goods from him, like rutabaga, carrots, onions and more. New veggie vendor, Devin Scott of Gabeís Garden, brought radishes, garlic, and greens. Letís not forget Penlandís Apple house with their delicious peaches, corn, and gigantic cabbages. And for a sweet finish, Vivian Tritt was there with Fancy Fruit Sorbet. So many flavor choices to eat immediately or to take home. Sweet and cool. Perfect for these hot Summer days!

Our market will be open next Saturday as usual since we will have use of the park. Perhaps, after getting all the fruits and veggies needed, you can go up to Main Street to hear Undone? It will be a wonderful 4th of July to be grateful for our blessings; freedom, farmerís markets, and music! Be sure to acknowledge our Veteranís Memorial right here at the park when you come to the market.

Wednesdayís market may have been small, but still worth a quick stop to pick up some good eats! Antonia arrived with hot out of the fryer lunch pies as well as her delicious fruit pies. Chef Tony had his wonderful sourdough breads and sold out quickly. Jenny had the first picking of blackberries for sale, as well as blueberries and zucchini. Suzette pulled in a little late due to the fact that she had harvested her carload of cabbage, onions, squash, cucumbers and green tomatoes that morning. You canít get any fresher than that! Around 1:15 the winds picked up and everyone quickly packed right before yet another rain shower.

The Jasper Farmers Market was the first project of the first class of Pickens County Master Gardeners. For more pictures and information, like our Facebook page - Jasper Farmers Market. We are open every Saturday from 7:30-12 and Wednesdayís opening at 11 a.m. in the park & ride lot next to Lee Newton Park. And we WILL be open this Saturday on the Fourth of July, regular location and same hours. Come get you some fresh berries for that cobbler this weekend!



MORE NEWS ------ BACK TO JASPER FARMERS MARKET