Jasper Farmers Market Report
ADVERTISEMENT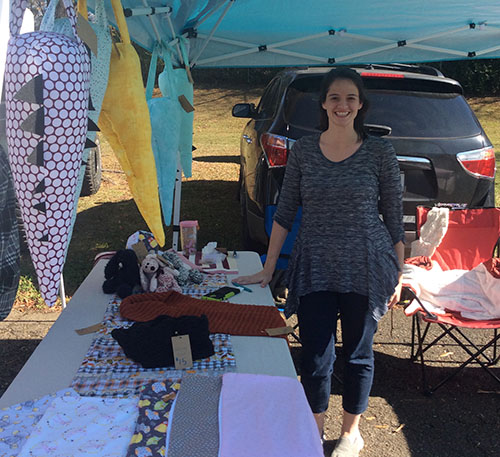 Lindsay Nichols crochets baby blankets and sews dragon tails for little ones for their imaginative play.
12/11/2020 ~ by Heather Giambra

The day was pretty. Pretty cold to begin with, however as the morning warmed, the customers came and the market was pretty happy. Some vendors wisely brought their personal heaters or were spotted wearing blankets, but most just had on their layers and coats. However, some had on scales! Three little dragons were running about with their colorful happy tails and one panda was spotted at the candy table. Certainly these unusual creatures were an interesting sight. Usually, the "wildlife" is limited to customers bringing their dogs. Faithful companions enjoy a nice stroll around the market, so why not a panda or some dragons?

Lindsay Nichols, who crochets baby blankets, also sews dragon tails for little ones for their imaginative play. Her daughter and friends were modeling the tails for customers to see. There are several vendors with wonderful sewing skills. They offer quite a variety of useful and decorative items including Christmas decor, quilts, masks, and even some fun things like Worry Pets at Christi's Creations.

We have one market day left for you to shop local and find something special to make the holidays bright, like barbeque seasonings, jewelry, and elves with fluffy beards. Cedar boxes for keepsakes, cutting boards, paintings, and original ornaments are some other good choices for gifts, as well. Please come by to our last market this season Saturday, 9 am until 1 pm.

The Jasper Farmers Market is sponsored by the Pickens County Master Gardeners to serve our community by providing an outlet for local produce, dairy items, meats, and the creative endeavors of our local artisans!



MORE NEWS ------ BACK TO JASPER FARMERS MARKET