Flooding Issues Throughout County - Schools CLOSED
ADVERTISEMENT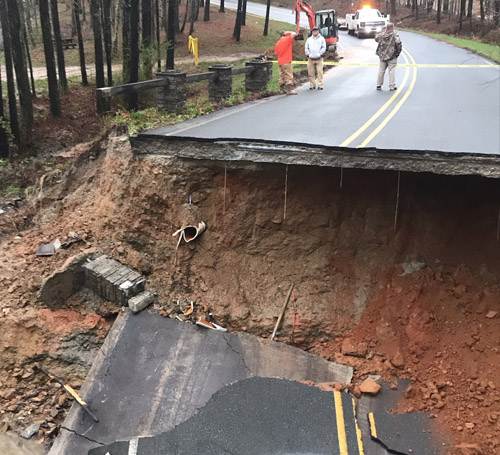 Gennett Drive is closed at Hood Park Drive near the bridge. | Credit: City of Jasper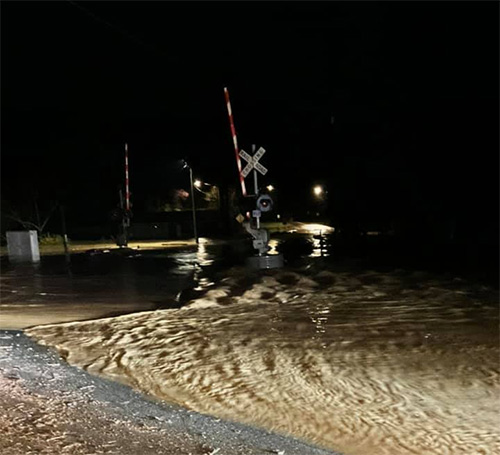 Talking Rock Park is closed due to flooding. | Credit: Audrey Kirsten Lewis


3/26/2021

The Pickens County Board of Education first announced a two-hour delay around 5 am this morning with a decision to close an hour later. Notice below.

Pickens Sheriff's Office reported the following areas of concern from overnight that may cause traffic hazards until water recedes:

• Evans Rd has several places that are severely washed out or potentially have damage to the roadway and is shut down.
• Grandview Rd at Pendley Creek below Parkland Dr has a large amount of mud buildup.
• Mineral Springs Rd North just south of Roper Funeral Home has been flooded over.
• Long Rd at the creek is flooded over.
• Talking Rock Road at Highway 136 near Downtown Talking Rock is severely flooded.
• Jordan Road is flooded is some parts.
• Upper Salem Church Road is flooded near the bridge.
• Talc Mine Road is washed out in one area.
• Gennett Drive is closed at Hood Park Drive near the bridge.
• Twin Mountain Lake Circle is flooded and is impassable.
• There is a tree across both lanes of Highway 136 East just west of East Price Creek. There are utility lines involved. State DOT is currently in the process of clearing this obstruction.


SCHOOL NOTICE

Our Operations staff has continually been assessing roads and consulting with multiple agencies since early this morning including city and county road officials. We also know that some of our families are without power and have been up throughout the night with concerns about the weather and flooding in various neighborhoods.

We have determined that it is in the best interest of all students and staff to close schools and all district buildings for today. The safety of our students, their families, and all of our staff is our first priority.

It would be a great day to enjoy a good book, catch up on missing or late assignments, or to practice a new skill. If your family has a need for assistance during this time, please email destinishope@pickenscountyschools.org and we will try and get you in touch with someone who can assist you.

Be safe and we will see you back in school on Monday, March 29, 2021.


MORE NEWS ------ BACK TO KNOWPICKENS.COM