Jasper Farmers Market Report
ADVERTISEMENT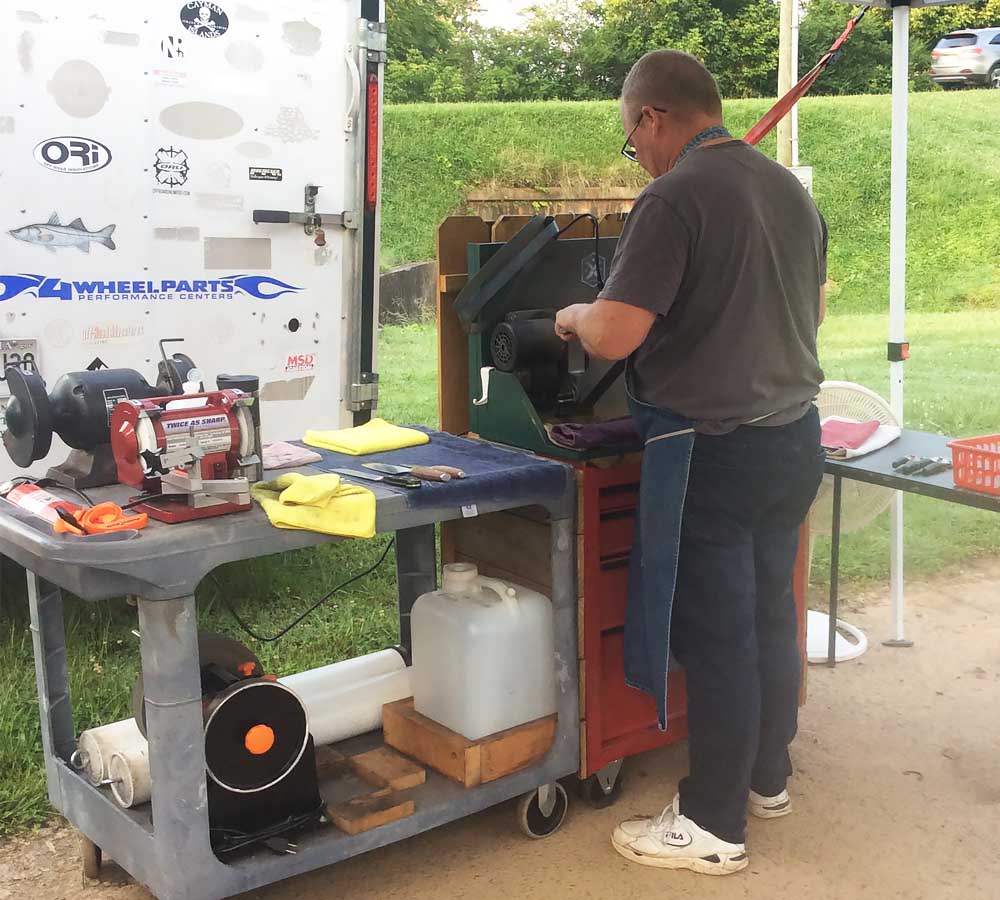 Patrons able to get knives or scissors sharpened.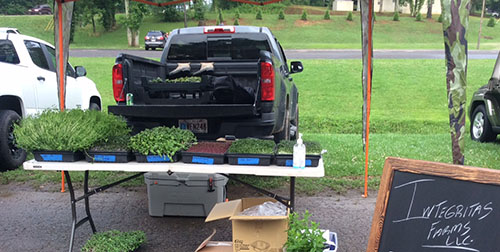 Varieties of microgreens include cantaloupe, arugula and sweet pea grown by vendor Tim May.


7/26/2021 ~ by Heather Giambra

Sun and Shine, today! Happy folks shopping the market looking for gifts or decor or getting some knives or scissors sharpened. There are many choices of things to look at and acquire at the Farmers Market, including veggies, but you have to get there early!

Two trucks full of corn sold out quick! Loaves of bread, pizzettas, cookies, cupcakes, granola, pies, jams & jellies, plus, pork skins and popcorn, you canít leave the market without something good to eat. Our creative cooker type vendors (bakers, chefs, kitchen queens and kings) get up early to bring the delicious goods for your belly or table, so be sure to come next week to try something new.

Tim May of Integritas Farms brought trays of microgreens full of healthy nutritious deliciousness for those who take their healthy diets to the best levels. Lisa Lacheny bakes her best cookies to beat cancer. Specifically, she is baking to raise awareness of sarcoma. Her sales benefit The Sarcoma Foundation of America.

Every week seems to find some new vendors trying our market out for the first time or are first timers trying out their creative goods. GA Mountain Crafts owner, Lora Ann Pharis, brought leather goods. Belts, purses, wallets, and wrist decor, were some of her products.

Wednesday from 11 until 2, is our Summer market for extra veggies and a variety of other things. So if you need some extra squash or tomatoes, come on by. The Farmers Market is located at the Park n Ride parking lot of Lee Newton Memorial Park across from the Veteranís Memorial. The market is sponsored by the Pickens County Master Gardeners.



MORE NEWS ------ BACK TO JASPER FARMERS MARKET