Rip-roaring Comedy Opens September 10th at Tater Patch Players Theater
ADVERTISEMENT

The ladies at the inn, rehearsing all their parts, (L-R) Suellen Reitz, Phyllis Zercher (standing), Kerry Rosewall, Phyllis Ellis.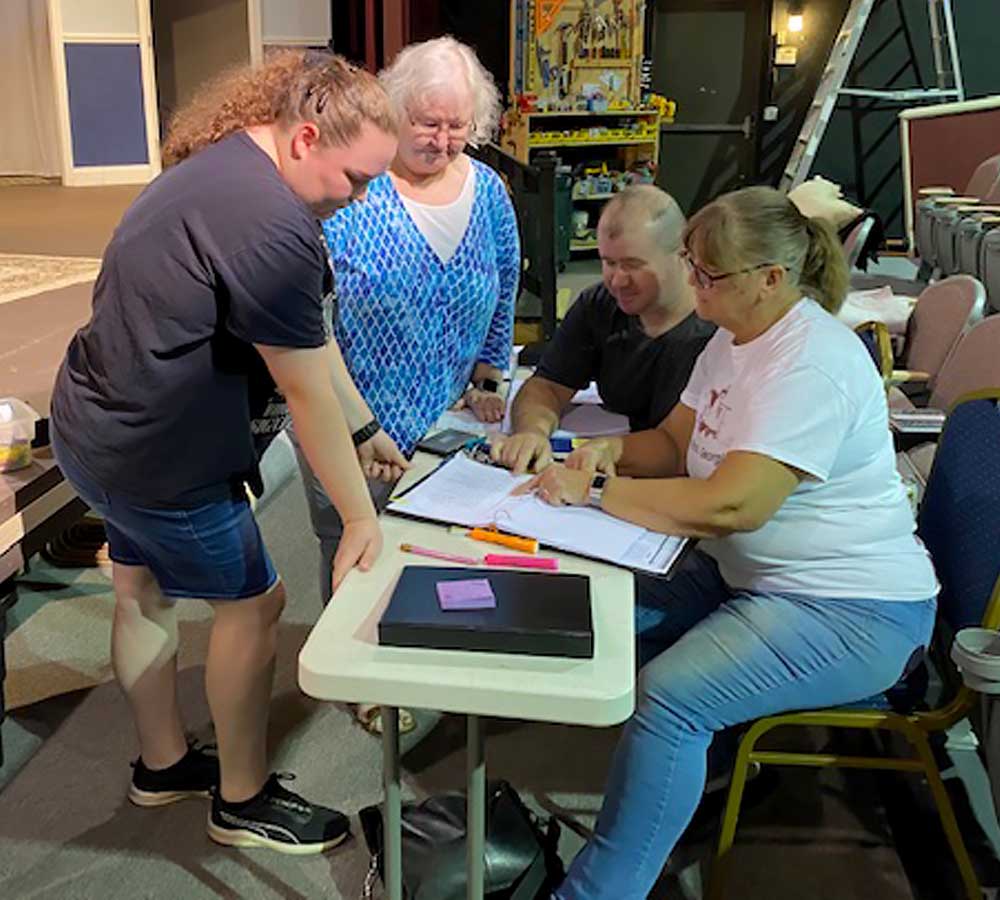 The production team is composed of (L-R) Jessie Ray (Stage Manager), Jan Simpson (Asst. Director and Costumer), Nick Coleman (Asst. Director and Lighting) and Audrey Kirsten (Director).


8/31/2021 ~ by Nan Nawrocki

Rehearsals are reaching their final stages for Sex Please, We're Sixty, written by Michael E Parker and Susan Parker. This rip-roaring comedy will be on stage at the Tater Patch Players Theater, located at 95 Philadelphia Lane, every Friday, Saturday and Sunday for three weeks beginning September 10. The cast of four women and two men have been perfecting their timing, as characters pop in and out of doors on the stage, beautifully set as a New England inn.

Tickets are available at www.taterpatchplayers.org and are $20 for adults, $18 for seniors, and $16 for students. They will also be available at the box office beginning one hour before each performance.

The shows will be September 10, 11, 12, 17, 18, 19, 24, 25, 26. The Sunday shows are at 2 PM and all the others at 7:30 PM.

For those unable to afford tickets at this time, Tater Patch once again offers "Share Night". This is the final dress rehearsal on September 9 at 7:30 PM. The troupe asks that those who attend this rehearsal bring a bag or two of non-perishable foods or toiletry items that will be donated to CARES. This way, everyone wins. If you can't buy at ticket right now, consider sharing your laughter and applause with the cast and some much-needed food with the community.

If all this talk of acting tickles your fancy, come out and give it a try. The auditions for our final show of 2021, Christmas Belles, will be on September 12, 5-7 PM, and September 13, 6-8 PM. There are comedic roles for 7 women and 4 men, ages to 20s to 60s. There are large AND small parts. So come give it a try.

Join the Tater Patch family!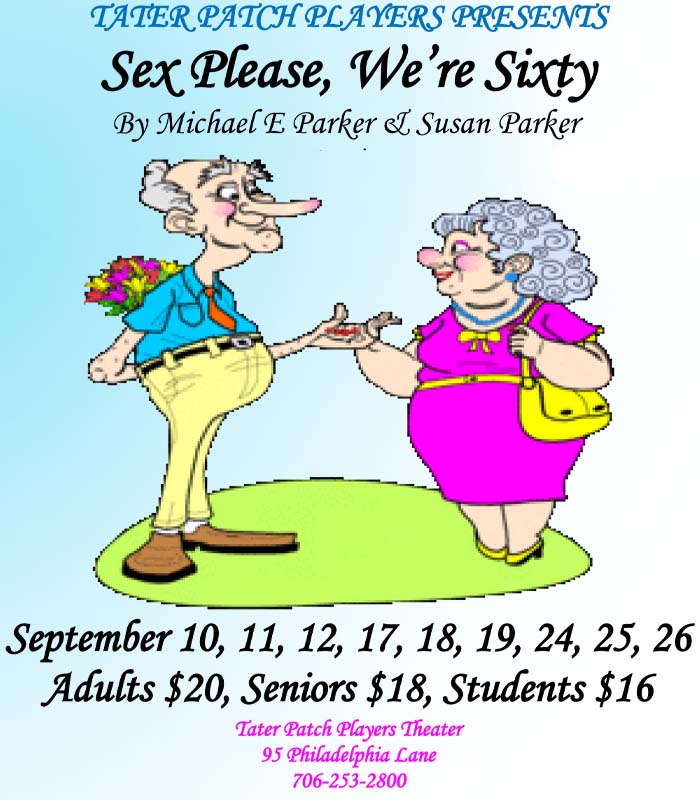 MORE NEWS ------ BACK TO TATER PATCH PLAYERS THEATER