Thrift Store Tis' Season Festival This Weekend

Features live music, local artisans, prizes and free food
ADVERTISEMENT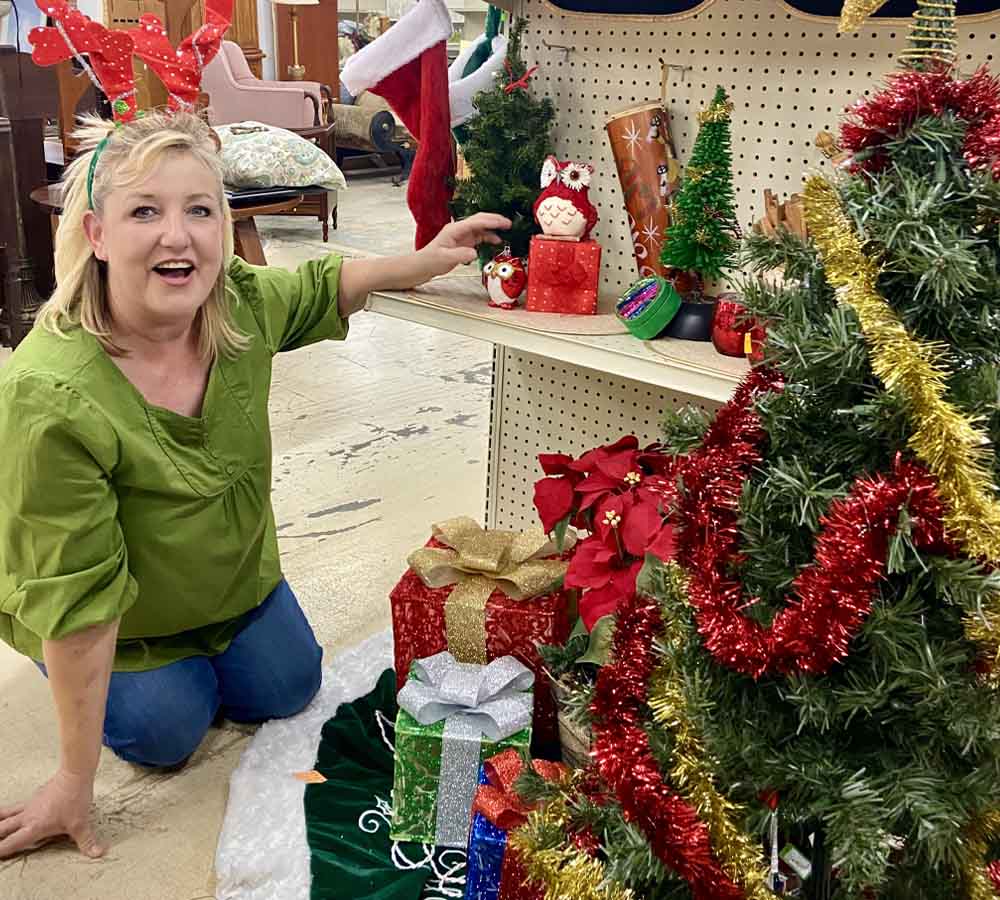 Thrift Store volunteer Dee Massey is arranging a Christmas display for store's Fall Festival Tis' the Season community event this Saturday 10am-5pm and Sunday 1 pm-5pm. The Festival, held at the store …. will feature 17 local artisans, Christmas decorations, live music and free food!
11/5/2021 ~ by Max Caylor

"Our Tis' the Season Festival is part of our community involvement," said Thrift Store President Sarge Bishop." The store has served the community for 20 years and the Festival is a "thank you and another way of giving back to the community,"added Bishop.

The event is designed for the whole family to have fun and enjoy the season. Local music groups will perform and festival goers will have free food.

Both days the store's back parking will be packed with Christmas items including trees, decorations and gift items for sale.

Blowups and other games will be available for children as well as a fun game area!

Also, a hayride is being planned for Cares Drive.

The Festival opens on Saturday, November 6 at 10 am and continues until 5 pm. The store will close at 1 pm on Saturday! Sunday, November 7, Festival hours are 1-5 pm with the store being closed.

Visitors are asked to park a in the CARES or Good SAM parking lots.



MORE NEWS ------ BACK TO COMMUNITY THRIFT STORE