Town of Talking Rock Council November 2022
ADVERTISEMENT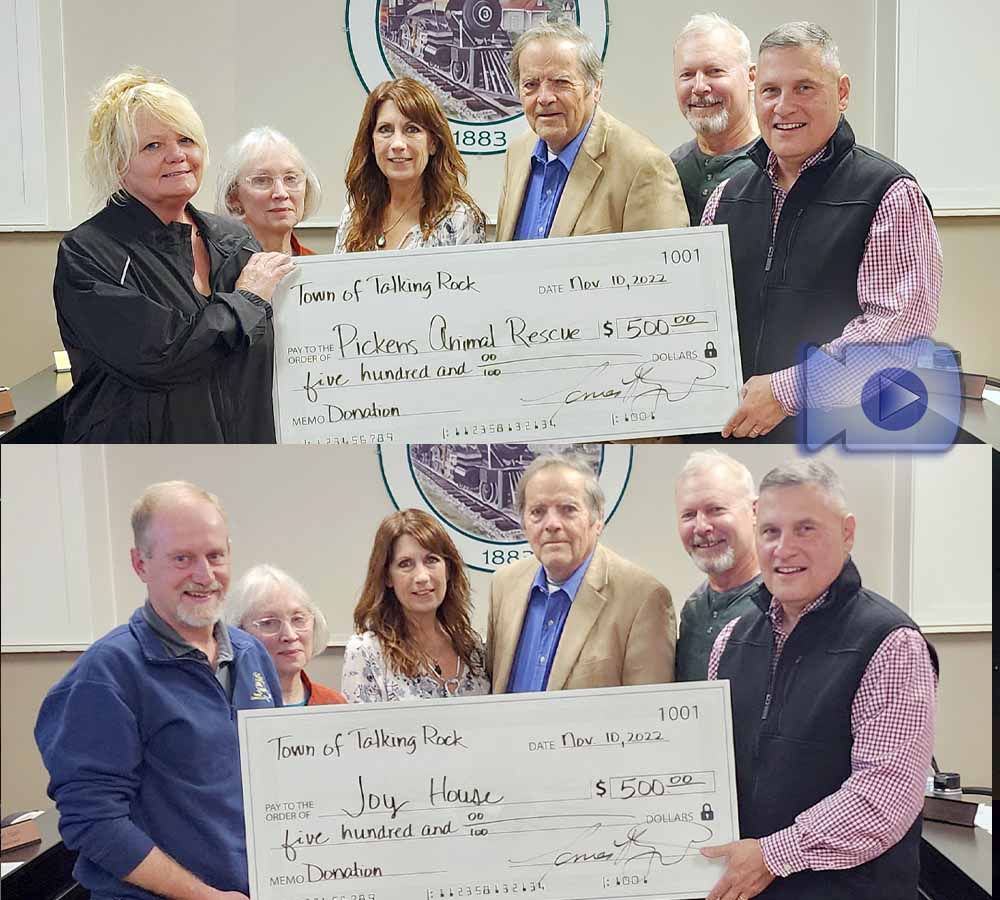 The Heritage Days Festival Duck Race raised $500 each for Pickens Animal Rescue (top) and The Joy House (bottom).

ADVERTISEMENT


11/10/2022

AGENDA

I. Call meeting to order

II. Pledge of Allegiance

III. Mayor Announcements: Donation Presentation to Joy House and Pickens County Animal Rescue

IV. Approval of October 2022 Meeting Minutes

V. Approval of October Financial Report

VI. Summary of Maintenance

Old Business:

A. Heritage Days

New Business:

A. 2023 Budget Review
B. Talking Rock Property Auction
C. Delinquent Taxes Discussion
D. Vote on Blackwater Station
E. Building Inspector Update – Tony Hawf

VII. Adjourn: Next Council Working session, Thursday 1 December 2022 at 5:30 pm, followed by Town Council meeting will be at 7:00 pm.


MORE NEWS ------ BACK TO TOWN OF TALKING ROCK